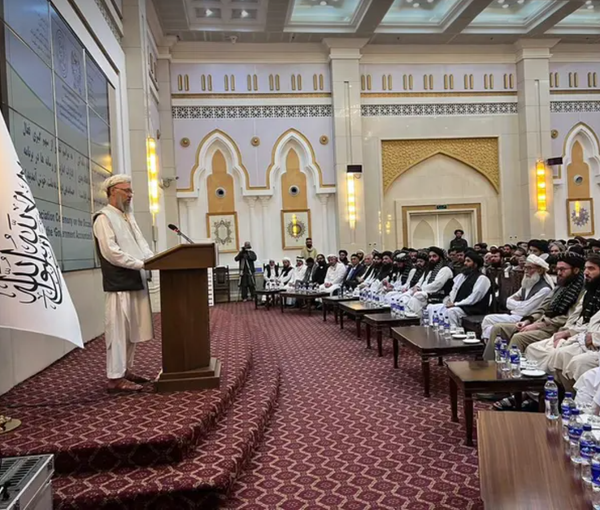 No Problem with Freedom of Expression 'Under Islamic Emirate Framework', Says Hanafi
Abdul Salam Hanafi, Taliban's Deputy Prime Minister, has said that the group has no problem with "freedom of expression" if it is within the framework of the Taliban government.
Bakhtar News Agency, media group controlled by the Taliban, reported that Hanafi in a ceremony in Kabul said that if the media work "within the framework of the Islamic Emirate (Taliban)", then, the group has no problem with them.
The Taliban began imposing restrictions and censorship on media outlets and professionals, since they seized Kabul on August 15, 2021.
Taliban's Ministry of Promotion of Virtue and Prevention of Vice in a decree had ordered women TV presenters to wear a face mask while on air.
Also, the group does not allow media outlets to broadcast music and programmes wherein women don't observe the hijab-rule based on their rules.
Currently, media organisations aren't able to publish or broadcast anything objecting the Taliban members or their government, without facing reprisal.