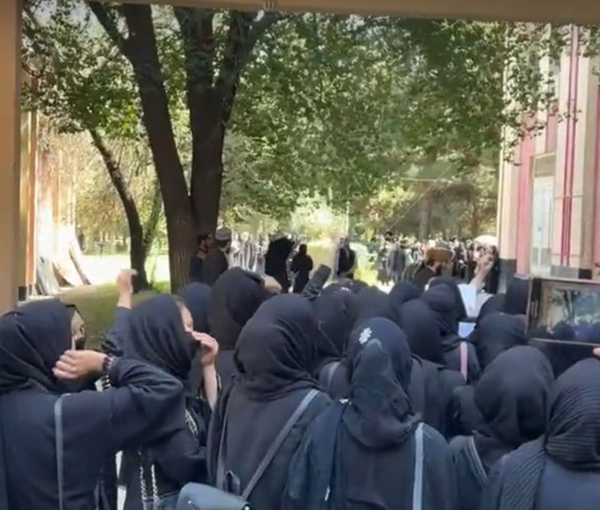 Female University Students Hold Demonstrations in Kabul
Female students at the Talim wa Tarbia University held a demonstration on Saturday and chanted the slogan "Security is our right".
These students demanded that the genocide of Hazaras in Afghanistan must be stopped.
The demonstrators also chanted slogans against the "enemies of knowledge and wisdom". No further details about the number of demonstrators and the Taliban's behaviour with the protesters has been reported so far.
Earlier on Saturday several other women, who had participated in a demonstration in Kabul on Saturday, said that the Taliban members beat them up and dispersed the rally through aerial firing.
The demonstration was held on Saturday, against the Hazara Shia genocide, in District 6 of Kabul.
Video clips from Kabul obtained by Afghanistan International show the Taliban members involved in aerial shooting to disperse the protesters. Other pictures show bruised women, and protesters, due to the violent beatings of the Taliban members.