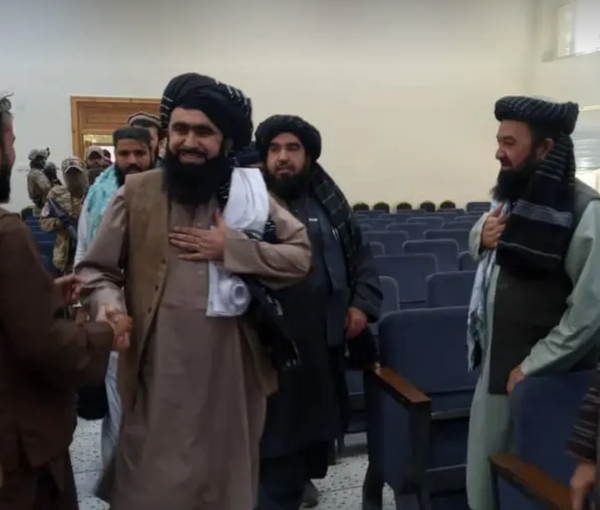 National Resistance Front and IS-K Can't Win, Says Taliban Governor
Mawlawi Amanuddin Mansoor, the newly-appointed Taliban governor in Badakhshan, said that the National Resistance Front (NRF) and Islamic State-Khurasan (IS-K) can't overthrow the group's government.
Mansoor asked the NRF and other anti-Taliban groups to stop being "stubborn".
Mansoor has been appointed as the Taliban governor in Badakhshan and replaced Abdul Ghani Faiq. Taliban's Chief of Staff of Army Qari Fasihuddin Fitrat introduced Mansoor to the office.
Mansoor asked the people of Badakhshan not to let their children be influenced by propaganda and get killed.
Taliban has appointed a new governor at a time when last week, the NRF forces claimed that they had captured Shekay district of Badakhshan and arrested the group's district chief for Shekay. The Taliban, however, denied the claim.
NRF forces have been fighting against the Taliban in several provinces including Panjshir, Baghlan, Takhar and Kapisa.
In recent weeks, there have been reports of fierce clashes between the Taliban and the NRF forces in Badakhshan province too.