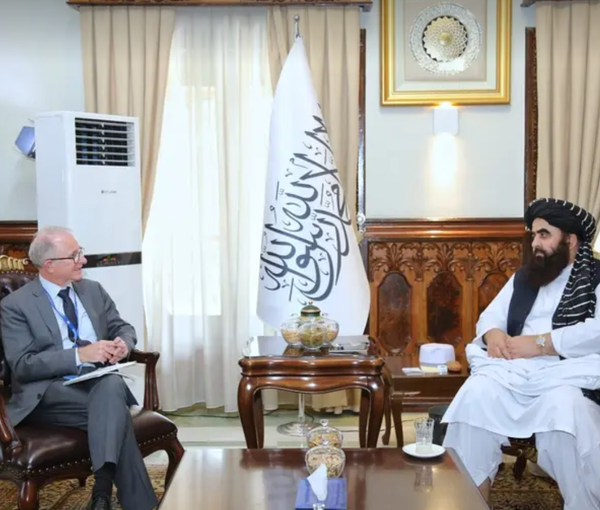 UN Special Rapporteur on Human Rights Visits Kabul, Reports Facts First-Hand
Richard Bennett, the UN Special Rapporteur on Human Rights in Afghanistan said that he was in Kabul to look at the facts first-hand.
Bennet discussed the human rights situation in Afghanistan with Amir Khan Muttaqi, the Taliban's foreign minister.
Bennett stressed that the reason for his visit to Kabul was to report on the situation based on his first-hand experience of the ground.
According to the statement of the Taliban's foreign ministry published on Tuesday, referring to the human rights situation of Afghanistan, Muttaqi had said that "warlords and kidnappers can no longer violate anyone's rights".
The Taliban's foreign minister added that the leader of this group, Hibatullah Akhundzada, has issued decrees and in meetings has "encouraged members of the Taliban to treat people well and give them their rights".
Muttaqi asked Bennett to cooperate and publish the facts instead of criticising one another.
The UN Special Rapporteur meets with the Taliban's foreign minister, while the group is accused of severe human rights violations against Afghans.