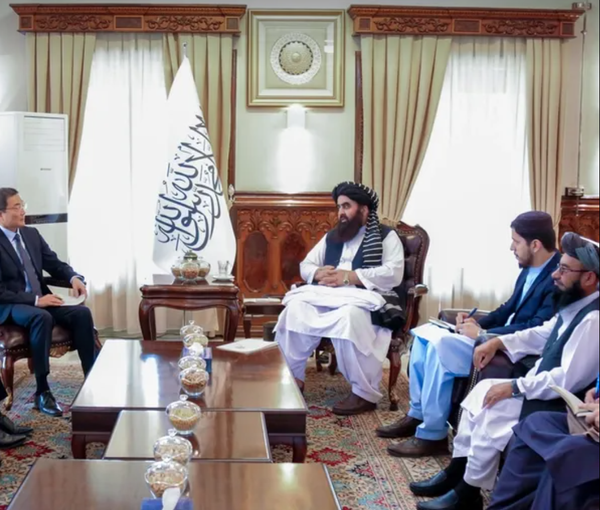 Japanese Ambassador for Afghanistan Urges Taliban to Uphold Human Rights
Japanese Ambassador for Afghanistan, Okada Takashi, in a meeting with Taliban's Foreign Minister, Amir Khan Muttaqi emphasised on upholding "human rights" in the country.
Taliban's foreign ministry in a statement stressed that the meeting took place on Wednesday in Kabul.
Takashi had previously urged the Taliban to not restrict women's rights.
Taliban's foreign ministry stressed that the Japanese ambassador has assured them of the continuity of his country's cooperation with the people of Afghanistan. Muttaqi has requested Japan's cooperation in infrastructure projects in Afghanistan.
While the Taliban has always asked for foreign aid since taking power on August 15, 2021, Muttaqi however, has mentioned the group's "budget without foreign aid" as an achievement of the Taliban.
Muttaqi has also spoken about the progress the Taliban has made in the economic sector of Afghanistan and stressed on the "collection of revenue, fight against narcotics, treatment of addicts and human rights". However, according to the United Nations, 95% of Afghan citizens do not have enough food and the Taliban has been accused of widespread human rights violations.