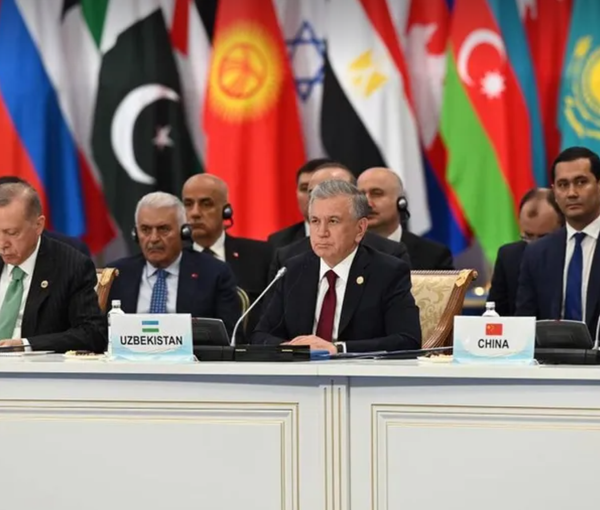 Need to Form International Negotiations Group for Afghanistan, Says Uzbek President
At the Conference on Interaction and Confidence Building Measures in Asia, Uzbek President Shavkat Mirziyoyev, said that Afghanistan has been forgotten.
Mirziyoyev suggested forming an international negotiations group on Afghanistan.
The sixth conference on Interaction and Confidence Building Measures in Asia (CICA) which kicked off in Astana, Kazakhstan, on Thursday, will last for two days and is being attended by heads of state of member countries.
Mirzayev added, "In order to achieve a broad consensus on Afghanistan and take practical measures at the global level, we suggest the United Nations to form a high-level international negotiating group to prepare and agree with the Taliban authorities."
He said that a coordinated and joint approach is needed to engage with the Taliban.
The President of Uzbekistan stressed, "We cannot allow the repeat of the sad experience of the past when Afghanistan had become an international terrorist center."
CICA is an organisation that has 27 countries as members and eight other countries with five organisations as observer members. Afghanistan, Azerbaijan, Bahrain, Bangladesh, Cambodia, China, Egypt, India, Iran, Iraq, Israel, Jordan, Kazakhstan, Kyrgyzstan, Mongolia, Pakistan, Palestine, Qatar, South Korea, Russia, Sri Lanka, Tajikistan, Thailand, Turkey, United Arab Emirates, Uzbekistan, and Vietnam are permanent members of CICA.
However, Afghanistan's representative was not present at the sixth summit of CICA.
CICA observer member countries are Indonesia, Ukraine, the United States, Belarus, Japan, Philippines, Laos, and Malaysia.
The United Nations, the Organisation for Security and Cooperation in Europe, the International Organisation for Migration, the Arab League, and the Parliamentary Assembly of Turkic-speaking countries are the observers' organisations in CICA.