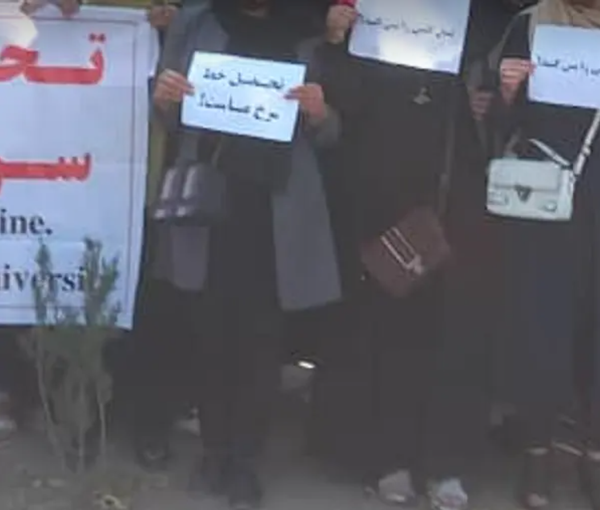 Afghan Women Hold Demonstration in Kabul, Taliban Warns of Suicide Attack
A group of women gathered in front of the Kabul University on Tuesday and protested against the expulsion of female students from the university.
The Taliban warned the demonstrators that they will not take responsibility if the protesters become the target of a suicide attack.
In the video clips obtained by Afghanistan International from the demonstration, a female protester stressed that it is only girls and women who hold demonstrations and pay the price for freedom in Afghanistan.
In the resolution issued at the end of the demonstration, the female protesters demanded the reopening of girls' secondary and high schools in Afghanistan. They also said that the decision about dismissed female students from Kabul university must be reconsidered.
One of the participants in the demonstration said that the Taliban has expelled about 50 female students from Kabul university, and they are systematically removing women from society.