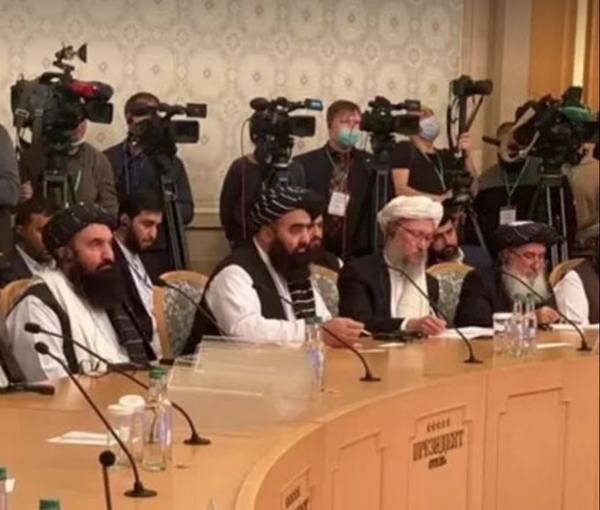 Moscow Format Consultative Meeting To Be Held Without Taliban's Presence
The Moscow format consultative meeting on Afghanistan is scheduled to be held in mid-November 2022.
Representatives of Russia, China, India, Iran, Pakistan, Kazakhstan, Kyrgyzstan, Tajikistan, Turkmenistan, and Uzbekistan will participate in the Moscow meeting.
However, Zamir Kabulov, the Russian Special Representative for Afghanistan told TASS news agency, that the Taliban will not attend the Moscow format meeting.
The last Moscow Format consultative meeting on Afghanistan was held on October 20, 2021. United States had not sent a representative to the meeting. However, the Taliban delegation headed by Abdul Salam Hanafi, Deputy Prime Minister of the group, was present during the Moscow meeting held last year.
The formation of an inclusive government was the main agenda of last year's Moscow meeting. In the meeting, Abdul Salam Hanafi, Deputy Prime Minister of the Taliban, had urged the international community to recognise the group's government in Afghanistan.
Hanafi had promised that there would be no threat emanating from Afghanistan to regional and international security. But since then, Uzbekistan, Tajikistan have been among the neighbouring countries of Afghanistan that have been attacked by Islamic State-Khurasan (IS-K) several times.