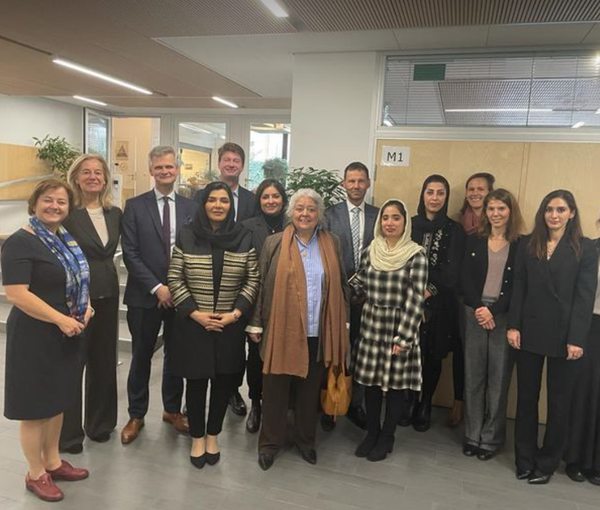 EU Ambassadors Meet Afghan Women Rights Activists in Brussels
European Union (EU) ambassadors met with several Afghan women rights activists in Brussels.
Tomas Niklasson, EU Special Representative for Afghanistan, said that they discussed their concerns and ideas for EU support to Afghanistan.
Niklasson also said that they are inspired by how Afghan women work for a peaceful and inclusive Afghanistan where women can contribute.
The EU Special Representative has also published a group photo of women and officials of European Union countries in this meeting on his official Twitter account.
The discussion about the situation of Afghan women took place while the Taliban imposed extensive restrictions on Afghan women.
Mandatory hijab, encouraging women to stay at home, non-participation of women in political activities, and closing girls' schools above the sixth grade are some of the restrictions being imposed by the Taliban.
Niklasson had previously said that the Taliban's double standard and dishonest policies towards Afghan women has been frustrating.
In the latest move, the Taliban have also banned women from entering amusement parks. The Taliban said that women have been prohibited from entering parks and sports halls because of non-compliance with gender segregation laws.