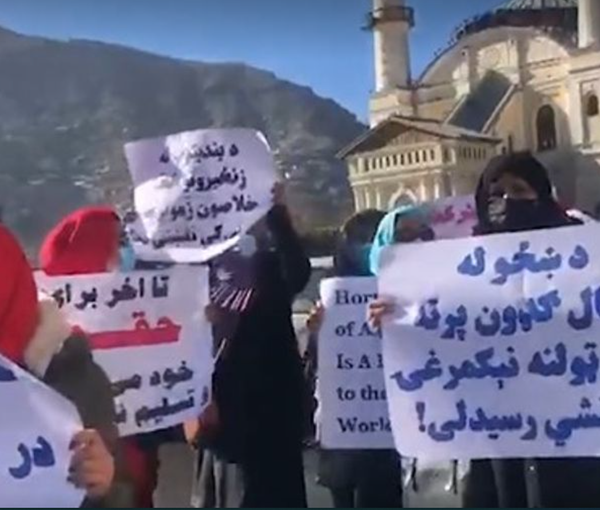 Several Media Outlets Withdraw Published Reports of Afghan Women's Demonstration in Kabul
Several domestic media organisations, which had covered the Afghan women's demonstrations in Kabul, withdrew their published reports after a while.
TOLOnews is one of the media outlets which removed a video report on the women's demonstration without any explanation.
The Afghan domestic media has been facing severe restrictions under the Taliban regime.
Media support groups have previously announced that there is no free media in Afghanistan and Taliban members control media content production and dissemination. Even, many domestic media outlets have allegedly become propaganda tools of the Taliban.
A group of Afghan women once again held a demonstration in Kabul on Thursday.
These women held the protest demanding their rights and participation in the society while chanting the slogan "Women, Life and Solidarity".
These women stressed that without active participation of women, there will not be any progress in society.
The demonstrators emphasised that they will not stop holding the protests until the rights of Afghan women are respected. Currently, a number of women protestors and women's rights activists are being held by the Taliban.
The Taliban have continuously suppressed women's protests and beaten journalists for covering demonstrations.
Currently, several Afghan women's rights activists have been held in Taliban's detention centers.