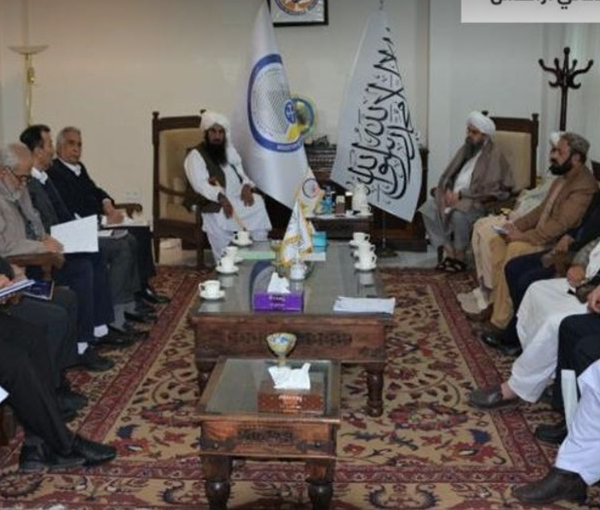 Iranian Businessmen Interested in Afghanistan's Mining Sector, Says Taliban
Taliban announced that several Iranian businessmen have expressed their interest in investing in Afghanistan's mining sector.
The Iranian investors have met with Shahabuddin Delawar, the group's Minister of Mines and Petroleum in Kabul.
Delawar has assured Iranian investors of stability in Afghanistan and has welcomed foreign investment.
According to the Ministry of Mines and Petroleum of the Taliban, the Iranian delegation has stressed that they have experienced technical teams in the mining sector.
The Taliban's Minister of Trade and Industry has also met with this Iranian delegation and sought their investment in Afghanistan.
While the Taliban has been vocal about the interest of regional countries, including Iran and China, in investing in Afghanistan's mining sector, none of these countries have recognised the group's government and have not invested in any flagship projects in Afghanistan.
Earlier, European Union officials had stressed that many Afghans and Afghanistan's neighbouring countries are not willing to engage on a long-term basis with the Taliban.