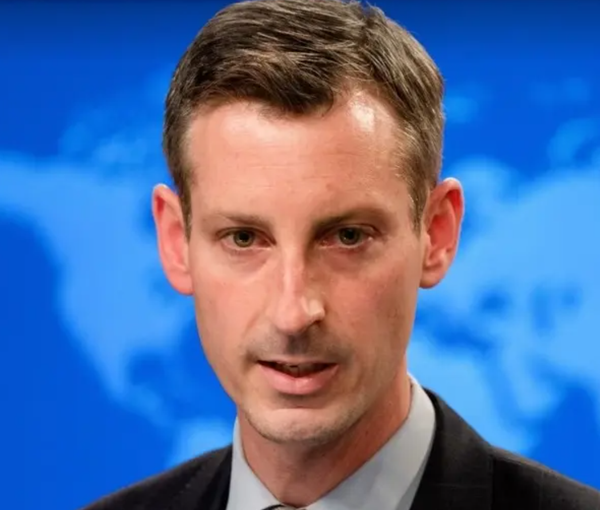 Will Take Action If International Terrorists Regroup in Afghanistan, Says Ned Price
US will act in a way that protects their interests if they see terrorists regrouping in Afghanistan, said Ned Price, US State Department spokesperson.
Price said that the Taliban are either unable or unwilling to live up to the counterterrorism commitments that they've made.
"We also have capabilities when it comes to counterterrorism in the region that does not leave us entirely beholden to the Taliban and make sure that Afghanistan does not again become a haven for international terrorists," he said.
He reiterated that they will make good on the pledge that US President Biden made since the withdrawal of military forces from Afghanistan last year, which is that they will take action to stop the country from becoming a launchpad.
"Our broader goal to see to it that terrorists and others aren't able to use Afghanistan as a launch pad for attacks on Pakistan. TTP, among others groups are active in Afghanistan. We are determined to work with our partners in the region, including Pakistan, to do what we can to take on the threat of terrorism in the region, and certainly the threat of terrorism that extends well beyond the region," he added.
The statement came on Wednesday in response to a question asked during a press briefing about the rise of violence in Afghanistan and the Taliban's failure to not provide "safe havens" to terrorist groups — including the Tehreek-i-Taliban Pakistan (TTP), al-Qaeda, the Islamic State and others.
The spokesperson also spoke about the recent public floggings and said that the Taliban seek to return to their regressive and abusive practices of the 1990s. "It was an affront to the dignity and the human rights of all Afghans then; it would be an affront to the dignity and the human rights of all Afghans now. It is a clear failure by the Taliban to uphold their promises," he added.
Price said that US' engagements with the Taliban and their relationship with the country depends largely on the group's actions when it comes to human rights, to the rights of all Afghans, and to the rights of women, girls, minorities, and other marginalized communities in Afghanistan. "Safe passage, counterterrorism, the Taliban's ability or willingness to form of government that is representative of their people – we are looking to all of these things and will continue to do that as we chart our own potential engagement," he said.
However, Price stated that the Taliban have demonstrated that they are unwilling or unable to live up to the commitments they have made – not only to us, not only to the international community, but most importantly, to the people of Afghanistan.