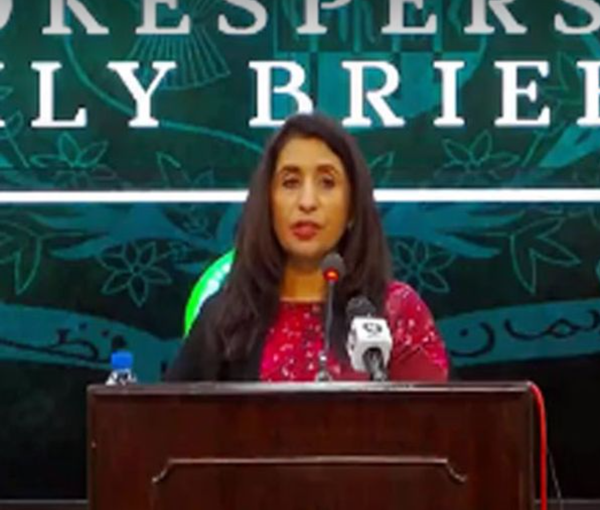 Afghanistan is Unstable, Says Pak Foreign Ministry Spokesperson
Mumtaz Zahra Baloch, Pakistan's foreign ministry spokesperson, said in a press conference on Thursday that Afghanistan is "unstable".
Baloch added that due to instability in Afghanistan and the region, many people and Pakistan security forces' members have lost their lives.
According to Pakistan State Radio station, Baloch said that Pakistan is a victim of terrorism.
Pakistan foreign ministry's criticism of the situation in Afghanistan comes days after the attack on the charge d'Affaires of the Pakistani embassy in Kabul in which one of his bodyguards was seriously injured.
On the other hand, Tehreek-e-Taliban Pakistan (TTP), whose leader is said to be in Afghanistan, has ordered its forces to attack targets across Pakistan.
The Ministry of Foreign Affairs of Pakistan has also pointed to India and said that New Delhi is one of the factors of instability in Pakistan.
Baloch stressed that there is undeniable evidence of India's direct involvement in terrorism inside Pakistan.