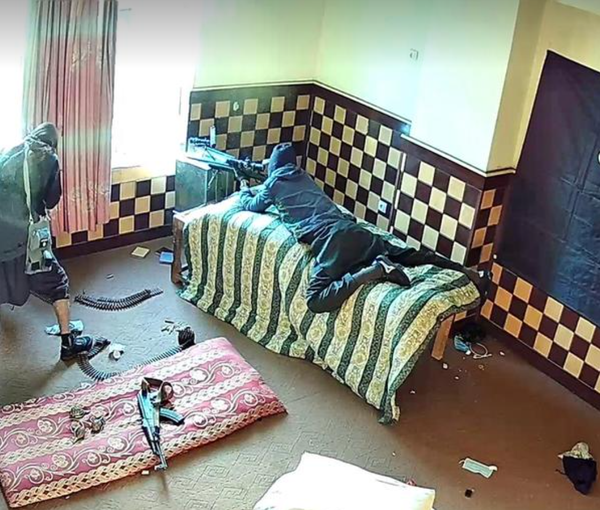 A Week Later, ISIS Releases Photos of Attack on Pakistani Embassy
The Islamic State of Iraq and Syria (ISIS) published photos of the group's snipers shooting at the Pakistani embassy in Kabul.
An ISIS magazine released images of the attack on Pakistan's chief of mission in Kabul, in which one of the embassy's guards had been injured.
The Charge d'Affaires of the Pakistani embassy in Kabul was shot at from a building adjacent to the embassy on December 2, however, he was not injured. ISIS had claimed responsibility for the attack.
However, Pakistani officials said that they were investigating the attack.
Hours after the attack, the Taliban had announced the arrest of a suspect from a building near the Pakistani embassy.
This attack was met with many domestic and international reactions.
Soon after the attack, the Pakistani embassy announced that it will continue to operate in Kabul.