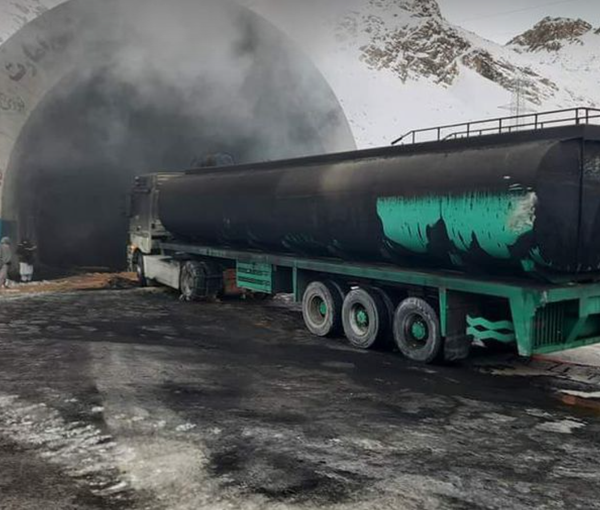 Taliban Announces 31 Dead Due to Fire in Northern Afghanistan
Taliban announced that casualties due to the fire in the Salang tunnel has increased to 31 people.
The ministry of public health of the Taliban told Afghanistan International that the victims have been transferred to hospitals in Parwan, Baghlan, and Kabul.
Despite bringing the fire in the Salang pass under control, the Taliban officials said that the highway remains closed to traffic.
Taliban spokesperson for the ministry of public health, Sharaft Zaman Amarkhail added that the medical teams of the group are present at the scene of the incident.
On Saturday, a fuel tanker was engulfed in flames and the fire continued until Sunday. As per the Taliban officials, another fire occurred when a damaged vehicle inside the tunnel exploded due to the first fire.
Some sources said that the second fire had casualties, but the exact number has not been announced.