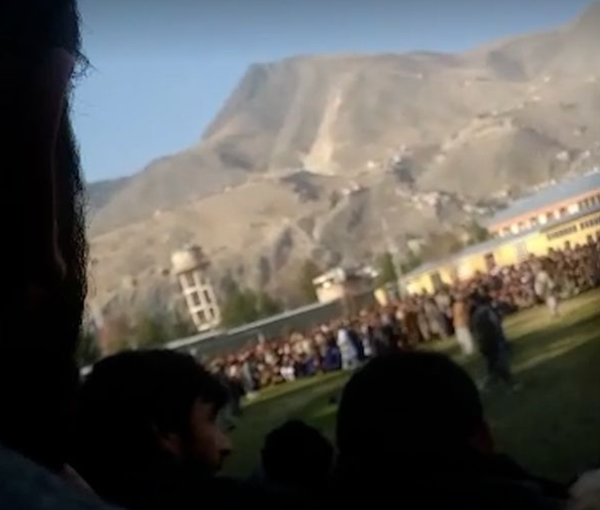 Taliban Publicly Flogs 17 Men & 4 Women in Northern Afghanistan
Taliban publicly flogged 21 people, including four women, on various charges in Badakhshan province on Thursday.
A video reviewed by Afghanistan International shows that people had gathered to watch the flogging at a stadium in Faizabad city.
The Supreme Court of the Taliban announced that these people have been punished on charges of "illegitimate sexual relations".
Despite widespread condemnation of corporal punishment of citizens by the Taliban, the group has continued to carry out flogging of men and women in different provinces of Afghanistan.
The Taliban publicly flogged 12 other people, including a woman, on various charges in the Nad Ali district of Helmand province on Wednesday.