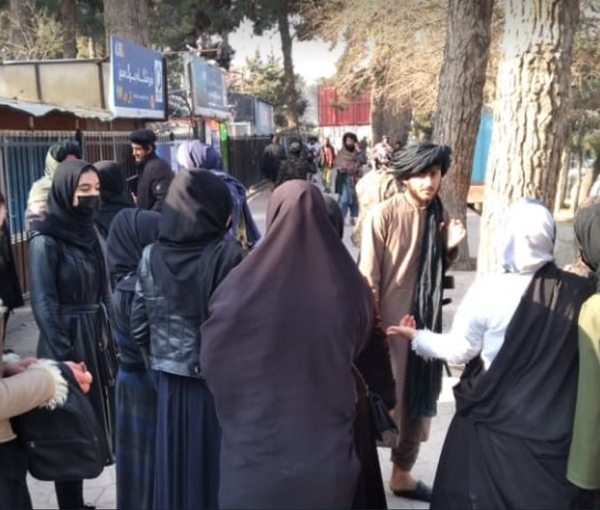 Taliban Violently Disrupts Women's Demonstration in Herat
The Taliban violently disrupted the demonstration held by Herat girls and women on Saturday.
Sources from the area told Afghanistan International that the Taliban assaulted the protestors and disrupted the demonstration.
A group of youth, too, accompanied the women of Herat in this demonstration.