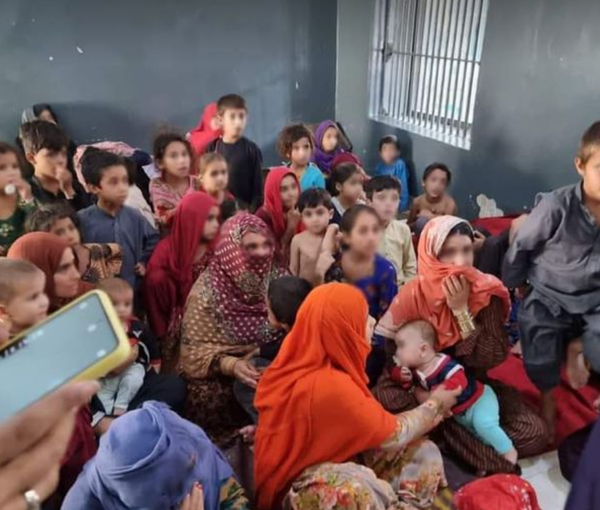 UNHCR Pakistan Expresses Concern Regarding Detention of Afghan Refugees in Sindh Province
The United Nations High Commissioner for Refugees (UNHCR), Pakistan, in a tweet on Thursday said that is extremely concerned to see images and reports of the arrest and detention of Afghan refugees in Sindh province, particularly Karachi.
The humanitarian organisation stated that irrespective of their status, children and families should not be behind bars.
It called on the country's government to ensure that people should not be punished or criminalised for exercising their fundamental human right to seek asylum.
It also urged countries neighbouring Afghanistan, including Pakistan, to continue to protect those seeking safety.
UNHCR Pakistan while stating that states should suspend forcible returns of Afghan nationals and former habitual residents of Afghanistan until such time as the security, rule of law and human rights situation in Afghanistan has significantly improved, said that refugees should have access to safety.
This comes even as Amnesty International too had earlier expressed concerned regarding the safety of Afghan refugees in Pakistan. Amnesty stated that due to lack of processes to regularise the stay of Afghan refugees in Pakistan, the refugees are facing discrimination and are at risk of arrest and refoulement. Amnesty had also spoken about the detained protestors and urged the government of Pakistan to release them.
Apart from this, even the Taliban's foreign ministry had said that the Pakistani police have been ill-treating Afghan immigrants, especially in Sindh province. The Taliban's foreign ministry condemned the Pakistani police officials behaviour and urged Islamabad to take necessary measures to protect Afghans. It had been reported that over 1000 Afghans have been imprisoned in Pakistan's Sindh province.
In recent weeks, Pakistan has also imposed severe restrictions on Afghans who are without legal residence documents, in the country and set a deadline of December 31, 2022, for them to leave the country.