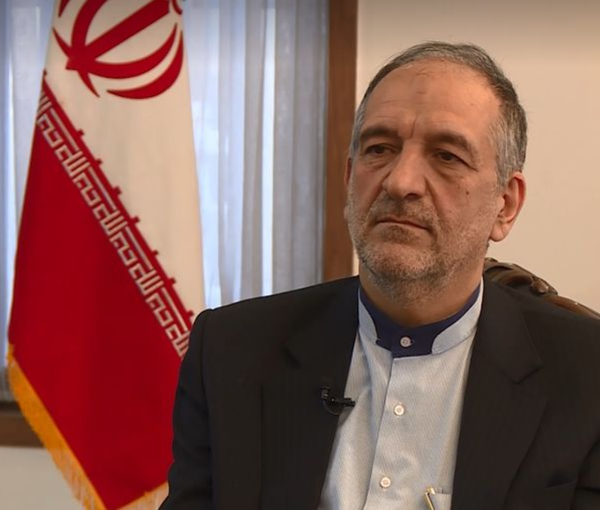 Iranian Ambassador to Afghanistan Ends Term in Kabul
The Iranian embassy in Kabul announced the end of the mission of Bahadur Aminian as the ambassador of the Islamic Republic of Iran to Afghanistan.
According to the Iranian embassy, Aminian has left Kabul.
The embassy said that Hassan Kazemi Qomi, Iran's special representative for Afghanistan, has been appointed as the acting ambassador of the country's embassy in Kabul.
Aminian leaves Kabul after his statements delivered in a private gathering on Afghanistan had been leaked from a bulletin of the Fars news agency and published in Afghanistan International.
The statement about the Taliban had become a controversial issue in Afghanistan.
In his speech in Tehran, Aminian had compared the Taliban to the Mongol armies and suggested that the Islamic Republic should treat the group like the Mongols so that they become civilised.