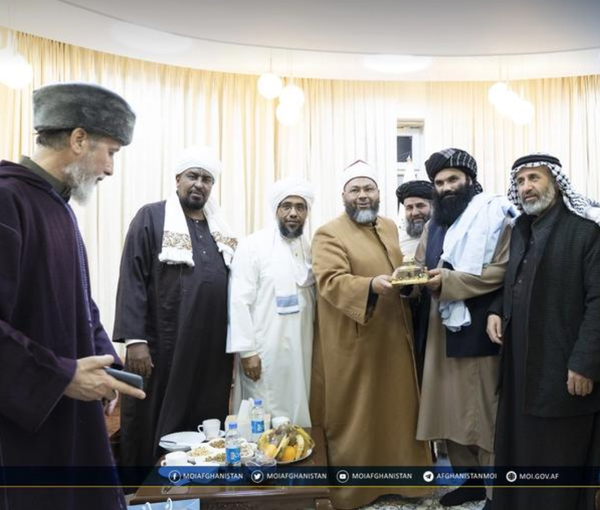 Taliban Interior Minister Meets Egyptian, Sudanese & Palestinian Clerics
The Taliban's interior minister, Sirajuddin Haqqani, met with a delegation of religious scholars from Egypt, Sudan, and Palestine.
According to the Taliban's interior ministry, Haqqani asked the scholars to convey the suffering of Afghans to their countries and the world.
Haqqani's meeting with these religious scholars takes place at a time when many Islamic countries have criticised the Taliban's ban on women's work and education.
The Taliban's interior ministry stated that these clerics praised the Taliban's "victory of Jihad".
Haqqani also said that "unity, obedience and honesty" had been the main reasons for the success of the Taliban.
According to the ministry of Interior of the Taliban, these clerics have supported the Taliban government in Afghanistan.