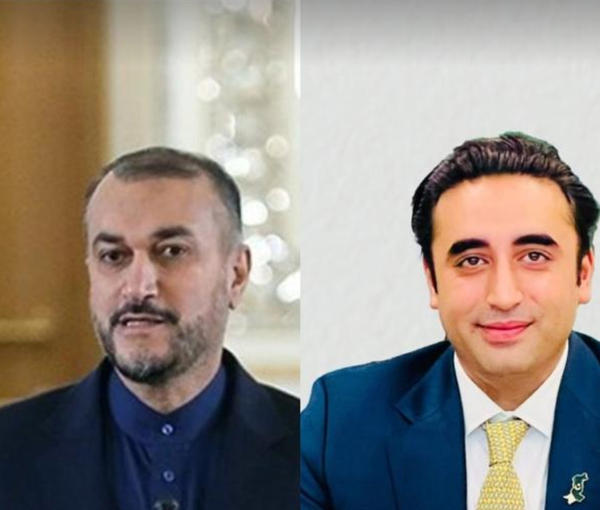 Iran, Pakistan Foreign Ministers Stress on Inclusive Government in Afghanistan
Foreign ministers of Iran and Pakistan discussed the situation of the region during a phone conversation on Thursday.
Hossein Amir Abdollahian, the Iranian foreign minister, expressed regret regarding the ban on Afghan girls from pursuing education.
Abdollahian also emphasised on the formation of an inclusive government in Afghanistan. He has shared his concern about the situation in Afghanistan with his Pakistani counterpart.
According to a statement of the Ministry of Foreign Affairs of Pakistan, the foreign ministers of the two countries discussed various issues, including the opening of the Mand-Peshin border market, the visit of Israeli cabinet minister to the Al-Aqsa Mosque, the fight against terrorist activities and the publication of cartoons of the leader of the Islamic Republic of Iran in Charlie Hebdo magazine.
Referring to the cartoon of the Iranian leader published in Charlie Hebdo magazine, Iran's foreign minister said, "Islamic countries should not allow some Western countries to insult the holy issues and spread hatred in the name of freedom."
Pakistan's Foreign Minister Bilawal Bhutto Zardari also wrote on Twitter, referring to the visit of the new Israeli cabinet minister to Al-Aqsa Mosque, that he condemned this "provocative visit" in a telephone conversation with Iran's foreign minister.