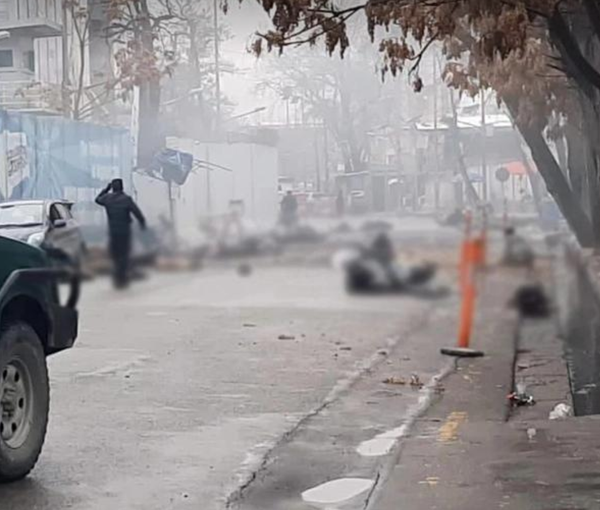 Afghans React to Kabul Suicide Attack, Call Taliban Responsible for Terror Culture
Many Afghans, including politicians, have reacted to the suicide attack at the entrance of the Taliban's foreign ministry in Kabul.
Former spymaster, Rahmatullah Nabil, indirectly referring to the Taliban, said that the owners of suicide bombers will not change their behaviour.
ISIS claimed responsibility for the attack which killed and wounded around 20 people on Wednesday.
Fazal Ahmed Manawi, the former Minister of Justice in Afghanistan, also said that the Taliban is a promoter of suicide terrorism in Afghanistan and that the group owns special suicide terror units.
Manawi added, "I am sure that the sedition that the Taliban have created will cost them their lives."
Meanwhile, Fawzia Kofi, a former member of the Afghan parliament, said that Afghanistan is in a situation where no one takes responsibility.
However, many social media users have expressed sympathy for the victims of the attack and have said that the Taliban is responsible for suicide terrorism.
In the past year and a half, attacks on the Taliban, which have been usually claimed by the ISIS, have not met with many reactions from Afghan citizens.
However, Wednesday's attack, in which most of the victims have been civilians and employees of the Ministry of Foreign Affairs, received a wide range of reactions from Afghans. With the fall of the previous Afghan government, many employees of government institutions continued their government jobs.