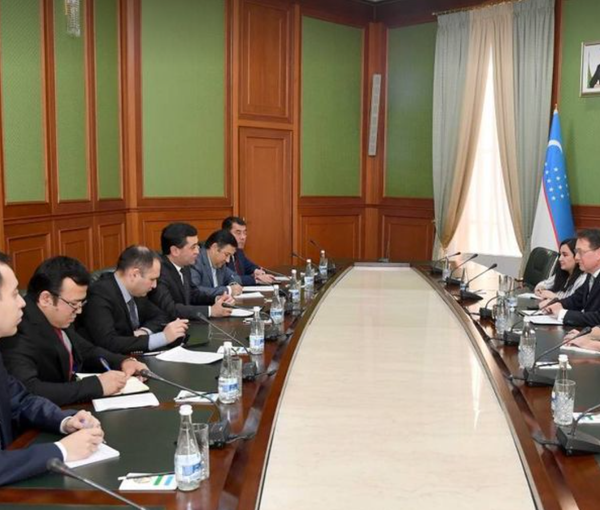 In Tashkent, Uzbek Foreign Minister & UK Ambassador Discuss Afghanistan
Foreign Minister of Uzbekistan, Bakhtiyor Saidov, and British Ambassador to Tashkent, Tim Torlot, on Friday discussed Afghanistan.
Uzbekistan foreign ministry said that the two sides discussed biliteral relations and developments in Afghanistan.
Uzbekistan which shares borders with Afghanistan, has been active in forming an international negotiating group to hold talks with the Taliban.
Tashkent enjoys close relations with the Taliban and has rarely criticised the group in regional and international meetings. However, Uzbekistan has emphasised that the Taliban must respect international community's demands in Afghanistan affairs.