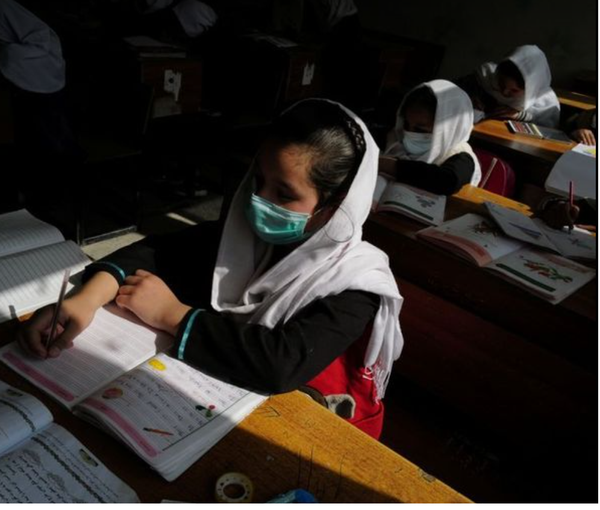 Stand in Solidary with Future Generation of Afghan Girls & Women, Says OCHA
On World Education Day, the United Nations Office for the Coordination of Humanitarian Affairs (OCHA) announced its solidarity with the future generation of Afghan girls and women.
OCHA said that Afghan women deserve a much brighter future.
According to OCHA, about 1.1 million female students in Afghanistan have been deprived of their right to education. Furthermore, more than 100,000 female students have been banned from attending universities across Afghanistan.
It has been more than 490 days since the Taliban banned girls from attending schools in Afghanistan.
After regaining control in August 2021, the Taliban imposed restrictions on Afghan women.
Human rights defenders have called the Taliban's anti-women policies "gender apartheid" in Afghanistan.