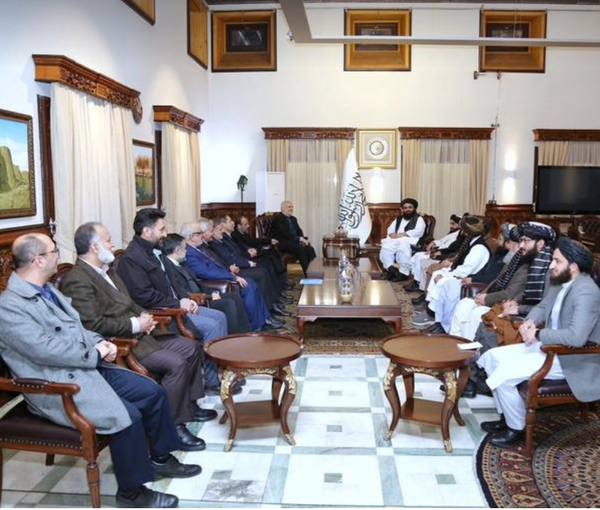 Iranian Ambassador, Taliban Foreign Minister Meet Twice in Five Days
Hassan Kazemi Qomi, Iranian ambassador in Kabul, met with Amir Khan Muttaqi, the Taliban's foreign minister, for the second time over the past five days.
The Iranian Embassy in Kabul said that Qomi, and his colleagues at the embassy, discussed bilateral issues with Muttaqi.
After entering Kabul as the acting ambassador of Iran, Qomi met Muttaqi on January 21, too.
The full details of the discussions between Iranian diplomats and the Taliban's foreign minister have not been announced.
According to the Iranian embassy, the Taliban foreign minister appreciated the facilitation of the visa process, economic cooperation, security of the joint borders, Iran's hosting of Afghan immigrants, and Iran's humanitarian aid to Afghanistan. He emphasised on cooperation based on history, culture, and common religion between the two countries.
In their first meeting on January 21, the two sides had discussed the water rights of Iran from the Helmand river.
In an interview with an Iranian media outlet, Qomi had emphasised that the Taliban have told the Islamic Republic that they will implement the water treaty between the two countries.