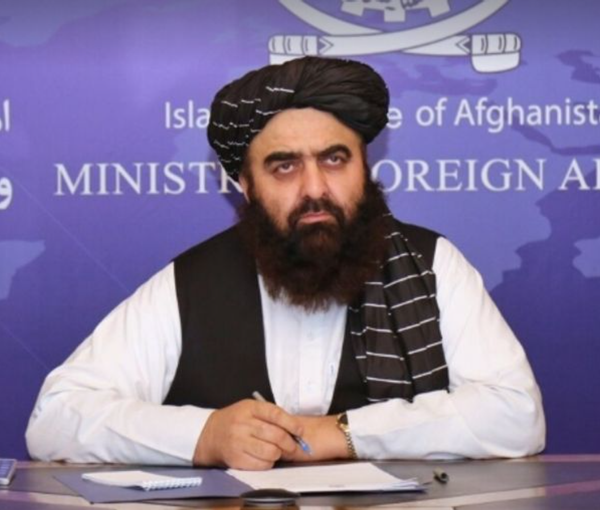 Resolve Differences Through Diplomacy, Taliban Urges US
Taliban reacted to the imposed restrictions on visas for the group's members by the United States and called it an obstacle to improving relations with the US.
The Taliban's foreign ministry said that sanctions and pressure don't resolve differences.
The group has urged the United States to resolve issues between the two sides through diplomatic channels.
The US Department of State announced visa restrictions on current and former Taliban officials in response to the ban on the education and work of Afghan girls and women.
According to the State Department, the restrictions have been imposed to make Taliban leaders accountable for their policies against women in Afghanistan.
The Ministry of Foreign Affairs of the Taliban added that the group is "committed to the rights of the people of Afghanistan that are acceptable by Islamic values, and traditions of Afghanistan".
The Taliban also asked the United States to adhere to the Doha Agreement and act upon their commitments.
The Ministry of Foreign Affairs of the Taliban has emphasised that it is ready to discuss the differences with the United States.
The Taliban Ministry also stressed that despite US' imposed restrictions on the financial and banking sectors, the group has been active to provide prosperous living conditions for Afghans.
The Taliban foreign ministry called the US restrictions on the banking sector "illegal" and a clear violation of the human rights of the Afghan people.
The Taliban's reaction to the new restrictions imposed by the United States comes at a time when this group has deprived Afghan girls and women of the right to education and work since taking over Afghanistan in August 2021.
Despite international pressure and human rights organisation's calls, the Taliban hasn't reversed their decisions regarding women and girls.
Human rights organisations have said that depriving Afghan girls and women of education and work has fuelled the economic crisis and increased poverty in the country.