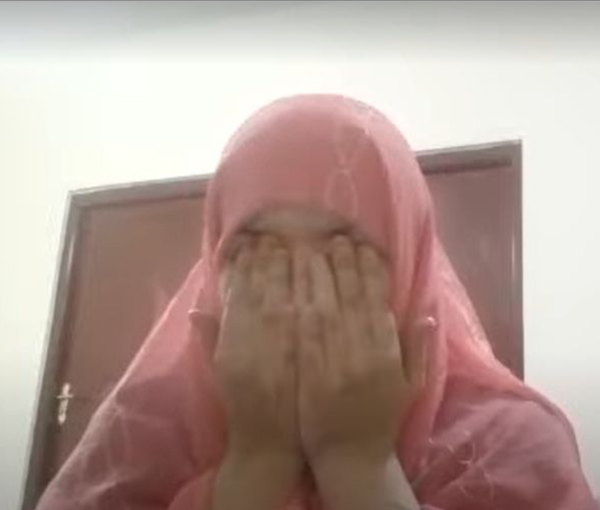 Rights Group Urges UN To Ensure Safety & Calls for Release of Imprisoned Afghan Girl
Afghanistan Independent Human Rights Commission (AIHRC) has urged the United Nations to ensure the safety and called for the release of the Afghan girl Elaha Delawarzai.
AIHRC described Taliban's behaviour towards Delawarzai as "inhumane".
AIHRC in a statement called on the European Union to engage with the Taliban and work towards the release of Delawarzai.
The commission also expressed concern about the safety of the family members of Delawarzai and demanded clear measures to provide them with life without fear.
Elaha Delawarzai, a student of Kabul Medical University, released a video clip on August 30, 2022, and alleged that Saeed Khosty, the former spokesperson of the Taliban's Ministry of Interior, "raped" and "forcibly" married her.
In the video, Delawarzai revealed how she had been tortured and her family being pressured by Taliban members.
Delawarzai's family said that almost three months back, she managed to escape to Islamabad, the capital of Pakistan, but soon had been kidnapped by the Haqqani network of the Taliban and is now in a Taliban prison in Kabul.