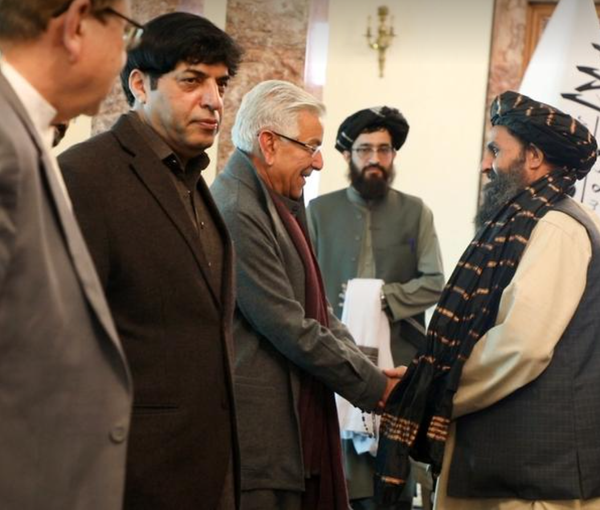 Pakistan's Defense Minister And Spymaster Meet Taliban Officials in Kabul
Pakistan's Inter-Service Intelligence (ISI) chief Nadeem Anjum, and Pakistan's defense minister Khawaja Asif arrived in Kabul to hold discussions with Taliban officials.
This is Anjum's first visit to Kabul as the head of Pakistan's Intelligence agency.
The Taliban said in a statement that the Pakistani delegation held discussions with Mullah Baradar, the Taliban deputy prime minister, on biliteral and economic relations.
No further details have been released about the visit of Pakistan's defense minister and ISI chief to Kabul.
The high-ranking Pakistani delegation's visit to Kabul comes amid weeks of heightened insecurity in Pakistan.
After the deadly Peshawar attack, Pakistan's Defense Minister said that these attacks have been conducted by terrorists that enter Pakistan from Afghanistan.
Pakistani officials said that the Tahreek Taliban Pakistan (TTP), the main anti-Pakistan group, has hideouts inside Afghanistan.