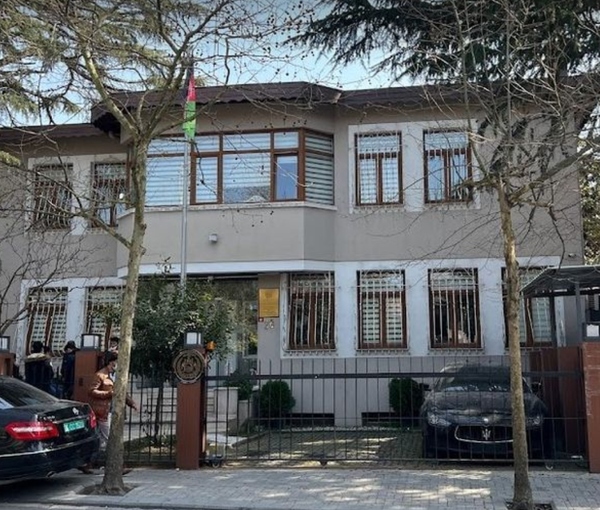 Taliban Announces Taking Over of Afghan Consulate General in Istanbul
A Taliban foreign ministry official has announced that the Afghan consulate in Istanbul has been handed over to the group.
Zakir Jalali, an advisor to the Taliban foreign ministry, said that Gulmat Khan Zadran, a Taliban representative, has taken over the consulate there.
Sources told Afghanistan International last week that the Turkish government plans to hand over the consulate general of Afghanistan in Istanbul to the Taliban.
Taliban representatives have been present at the Afghan embassy in Ankara over the past few months. Recently, the group has also dismissed three diplomats of the former Afghan government in the Afghan embassy in Ankara.
During this week, it is the second Afghan diplomatic mission that the has been handed over to the Taliban.
On Sunday, the Islamic Republic of Iran officially handed over the Afghan embassy in Tehran to the representatives of the Taliban.
Diplomatic representatives of the Taliban are also present in a number of other Afghan embassies including in Pakistan, China and Russia.