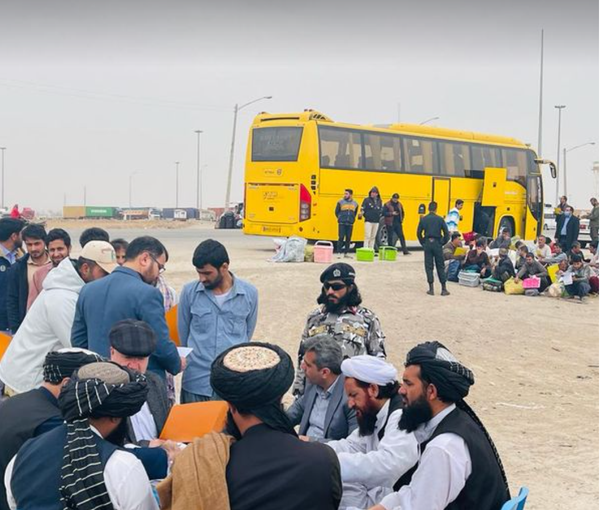 Taliban Confirms Transfer of 181 Afghan Prisoners from Iran to Afghanistan
Hafiz Zia, the deputy spokesperson of the Taliban's Foreign Ministry, announced on Friday that Iran has handed over 181 Afghan prisoners to Afghanistan.
Zia added that these Afghan prisoners were transferred to Afghanistan after negotiations with Tehran.
These prisoners entered Afghanistan via the Islam Qala border in Herat province.
The transfer of Afghan prisoners to the Taliban takes place at a time when according to the United Nations, Afghanistan's judicial system has collapsed.
On the other hand, there is no oversight by human rights groups on the Taliban prisons, and numerous reports of death of people as a result of torture by the Taliban members have been published.
Over the past week, the Taliban also received 450 other Afghan prisoners from Iran.