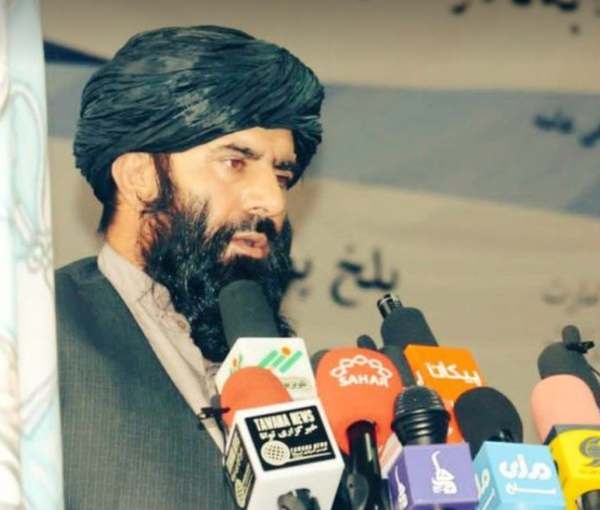 Taliban Arrests Group of Local Elders In Connection With Balkh Governor's Murder
Sources from Balkh province confirmed to Afghanistan International that the Taliban have arrested a group of elders from Marmul district of the province and transferred them to an unknown location.
The sources added that these elders had to met with the Taliban's former governor of Balkh, Dawood Muzammil, on the day when he was assassinated.
According to the sources, these elders had received an appointment to meet Muzammil for the district's issues and had been in the waiting room when the explosion occurred.
Muzammil was the Taliban's governor of Balkh province and was killed in a suicide attack in his office.
ISIS claimed responsibility for the attack.
The local elders returned to their district after the explosion, but the Taliban waged a night raid on their locations on Wednesday and arrested them.
According to the sources, about 15 elders have been arrested by the Taliban.
The arrested people are originally from Marmul district of Balkh province, but they live in different parts of this province.
The families of the arrested men are unaware of their whereabouts and fate.
Earlier, other sources told Afghanistan International that the Taliban intelligence operatives have arrested around 30 employees who remained from the previous government in the governor's office of Balkh after the murder of Muzammil.
According to the sources, the Taliban intelligence operatives arrested these employees on the charges of collaborating with the suicide bomber.