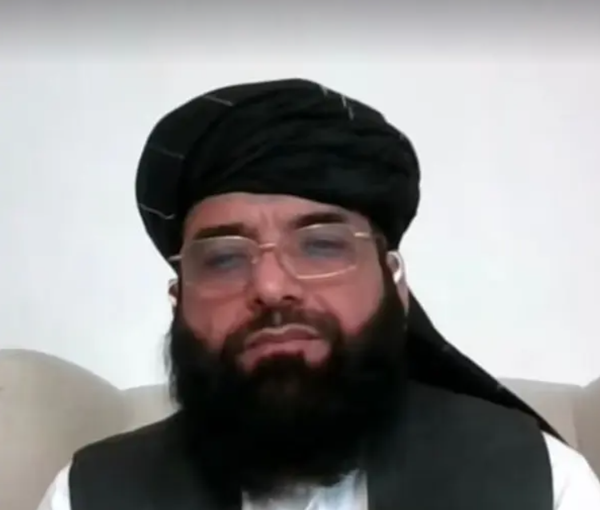 Taliban's Head of Political Office Meets British, Chinese Senior Officials in Doha
Suhail Shaheen, head of the political office of Taliban in Qatar, said that he has met with the director of Afghanistan and Pakistan desk of the Foreign, Commonwealth, and Development Office of the United Kingdom and the Special Envoy of China for Afghanistan in Doha.
These meetings have been held close on the heels of the Doha meeting about Afghanistan which is being attended by the Secretary General of the United Nations and representatives of 25 countries and organisations.
Shaheen said that he has discussed the Doha meeting, the importance of engagement with the Taliban, and other regional relations and trade issues with the Chinese and British diplomats.
It has been reported that Taliban representatives have not been invited to the Doha meeting, however, the members of the political office of the Taliban in Doha will meet with the special representatives of different countries on the sidelines of this two-day meeting.
Maryam Rahmati, correspondent of Afghanistan International in Doha, said that the meeting will be held behind closed doors and the media will not be allowed to access the venue and participants.
In a statement, the United Nations said that the Doha meeting will discuss how to engage with the Taliban to reach a common understanding in the international community.
Over the last two days, Afghan citizens have held protests in Kabul and 15 cities around the world and asked the United Nations and the international community to avoid taking decisions in the Doha meeting that would lead to "recognition of the Taliban."