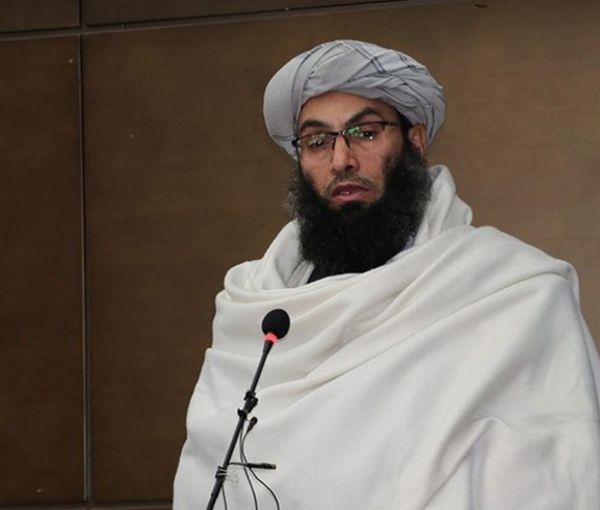 Taliban Leader Agrees To Hire Shia Scholars As Ombudsmen, Says Group's Minister
Khalid Hanafi, Taliban's minister of promotion of virtue said that Mullah Hibatullah Akhundzada leader of the group has agreed to hire Shia scholars as the ministry's ombudsman.
Hanafi said that in these Shia ombudsmen have been hired in Daikundi, Ghazni, and Bamiyan provinces.
"In some areas of Kabul, there are many Shias and hence, ombudsmen (Muhtasibs) have been hired from among Shia scholars," he added.
According to him, Hibatullah Akhundzada was in favour of this decision.
This Taliban official had given a speech during a meeting with several Taliban cabinet members and supporters of the group in Kabul on Thursday.
Khalid Hanafi said that the Taliban's Ministry of Promotion of Virtue and Prevention of Vice deals with religious administration and all sects, including followers of the Shia sect of Islam, come under it.
This Taliban ministry in March had announced that they would be hiring new Muhtasibs.
Taliban ombudsmen have been accused of violating people's privacy in many cases. House searches without warrant and inspection of people's phone are some examples of the violations.
While the Taliban's Minister of Promotion of Virtues and Prevention of Vice has commented on hiring Shia scholars as Muhtasibs, it has been said that the group is against teaching Jafari jurisprudence in some of the educational centers.
On June 2022, sources told Afghanistan International that by the order of the Taliban leader Jafari jurisprudence had been replaced by Hanafi jurisprudence in Bamiyan University, a province which has mostly Shias.