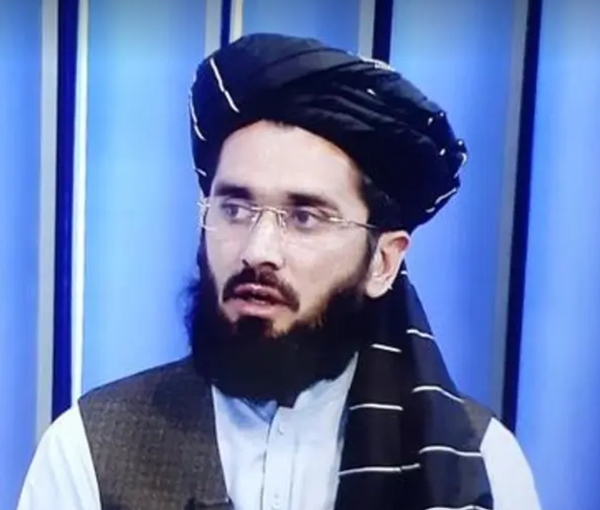 Taliban Official Responds to Afghan Woman's Accusation of Forced Marriage
Saeed Khosty, the former spokesperson of the Taliban's Interior Ministry, who has been accused by an Afghan woman of forced marriage and rape, said that the marriage took place with the "willing consent" of the woman.
Khosty added that he regrets marrying this Afghan woman who now accuses him of forced marriage and sexual assault.
Earlier, an Afghan woman had published a video message alleging that she was forced to marry Khosty.
Khosty on Twitter said, "Six months ago, I married this girl of her own will." He claimed that he did not beat the woman and divorced her "using his Shariah authority".
But according to the woman, she was forced into this marriage at the Taliban intelligence directorate.
The woman in the video clip claimed that her father was a former general, who had served at the National Directorate of Security, the former Afghan government's intelligence agency.
She said that she has been a victim of sexual assault and has been beaten up several times over the past year.
Another video clip published on social media shows Qari Saeed Khosty inside the woman's house. The woman has a shovel in her hand, and asked Khosty to leave her house.
In another video clip, it seems that the woman had been admitted to a hospital due to injuries and her loud cries could be heard.
The woman in the clip also said that she was a university student at the medical faculty, but is now kept in an apartment in Gulbahar Center, in the heart of Kabul and is not allowed to leave the complex buildings.
Gulbahar center is a shopping mall and apartment complex which is located in District 1 of Kabul and is in close proximity of the Taliban's intelligence headquarters.
In the video clip, the woman pleaded to be rescued, although she informs that after the message, she might be dead by the time the video is released.
According to her, in the past year, she always been beaten up and raped by Khosty.