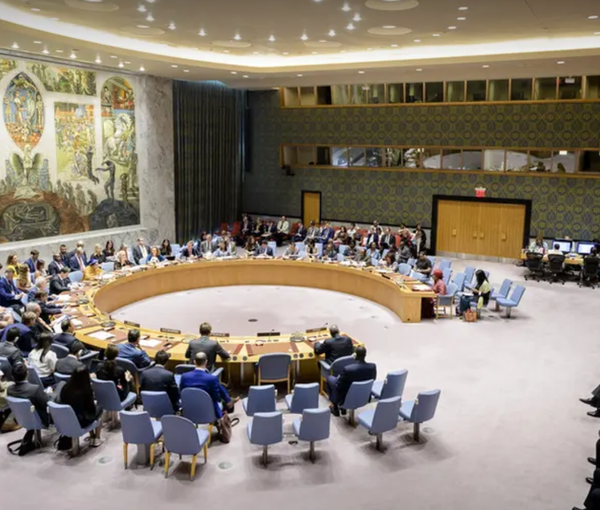 UNAMA Acting Head to Address UN Security Council on Afghanistan
The United Nations Assistance Mission in Afghanistan (UNAMA) has announced that Markus Potzel, acting head of the UN mission in Kabul, will address the United Nations Security Council regarding Afghanistan on Tuesday.
Earlier, Nasir Ahmad Faiq, the head of Afghanistan's permanent mission to the United Nations, too, said that he is going to address the UN security council on the situation of Afghanistan.
Faiq had written on his Twitter handle that the UNSC's session will be focused on the situation in Afghanistan, where he will be voicing the people's concerns and demands.
This comes even as the UN General Assembly has had speakers commenting on the situation of Afghanistan in its recent session. Speaking at the United Nations General Assembly on Friday, Pakistan's Prime Minister Shehbaz Sharif said that Pakistan would also like to see an Afghanistan which is at peace with itself and the world, and which respects and nurtures all its citizens, without regard to gender, ethnicity and religion."
While Sharif avoided direct mention of the Taliban government, he spoke at length about regional instability and terrorism — of which he called Pakistan "the principal victim".
Even Sheikh Mohammed bin Abdulrahman Al Thani, Qatar's Foreign Minister, said that there is no clarity "on the way forward" for Afghanistan on the sidelines of the UNGA.
The Qatari minister said, "We've been advising the international community that we need to arrange a blueprint for the way forward—what are the required series of conditions we need from the current leadership in Afghanistan, in exchange of what we can provide as an international community."
Also, Somaya Faruqi, the former captain of the Afghan girls robotics team, pleaded the world leaders at the UN to safeguard the rights and education of women in Afghanistan.