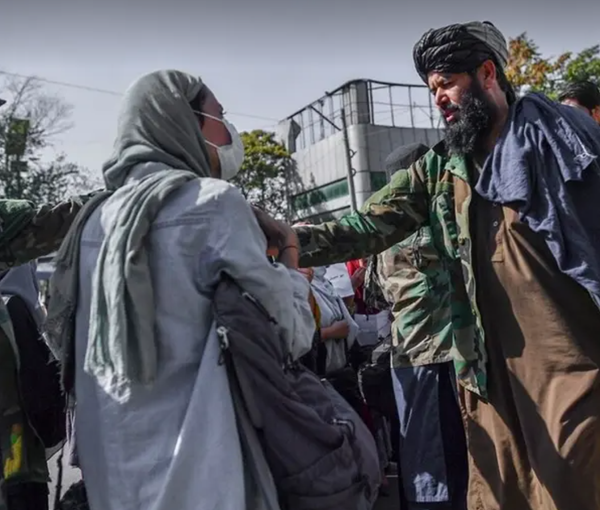 Taliban Attempting To Erase Women From Afghan Society, Says Amnesty International
In a new report on Wednesday, Amnesty International has said that since the return of the Taliban to Kabul in August 2021, the group has created a culture of fear, and threatens to completely erase women and girls from public life in Afghan society.
The report highlighted Taliban's systematic attacks on the rights of women and girls and the use of violence, including torture and other ill-treatment, and enforced disappearances.
It added that despite the Taliban's initial promise to respect women's rights within the Islamic framework, women and girls' rights have been under attack and the policies, regulations and decrees of the de facto authorities have denied and violated the human rights of women and girls in the country, including rights related to public participation, education, free movement, peaceful assembly and expression.
While noting that enforced disappearances, torture and other ill-treatment by members of the de facto authorities, are some factors adding to the worsening condition of women and girls in the Afghan society, the statement said that economic and social conditions also directly undermine the rights of women and girls, ranging from a crumbling economy to increased rates of child, early and forced marriage.
"Ten interviews by Amnesty International with Afghan women's rights activists both inside and outside the country over the past six months suggest that women are subject to an increasing number of human rights violations and that the space for political dialogue with Taliban leaders on the issue is shrinking. Many prominent women leaders have been arrested or harassed, and others have fled abroad," the report said.
The report also cited activists who have been at protests where journalists described to Amnesty International of being attacked for reporting on human rights violations, and the de facto authorities have taken steps to try to undermine accounts of abuse of women and girls on social media.
The report also highlighted how following the Taliban takeover of Kabul, women have been excluded from political decision-making at almost every level and no women have been granted leadership positions in the Taliban government and none were invited to the Taliban's Grand Council, also known as the Afghanistan Ulema Grand Council, which was convened in Kabul.
Amnesty International said that the ongoing violations of women and girls' rights is continually worsening.
Amnesty International called on the Taliban to respect, protect, promote and fulfil the rights of women and girls to freedom of expression, association and peaceful assembly and take immediate steps to guarantee the right to work, the right to movement, the right to political participation and other human rights.
It also called on the group to revoke the ban on girls attending secondary schools and remove restrictions on female students and teachers at all levels, including restrictions on clothing, conduct, and gender segregation of students and teachers.
The global organisation also urged the international community to send a clear message to the Taliban that their current policies towards women and girls are not, and never will be, acceptable, through their actions against Taliban leaders.
It asked the UN Security Council to adopt a resolution, including a set of concrete steps, to take in response to the situation of systemic violations of women and girls' rights in Afghanistan – including targeted sanctions and travel bans against Taliban members implicated in these human rights violations.