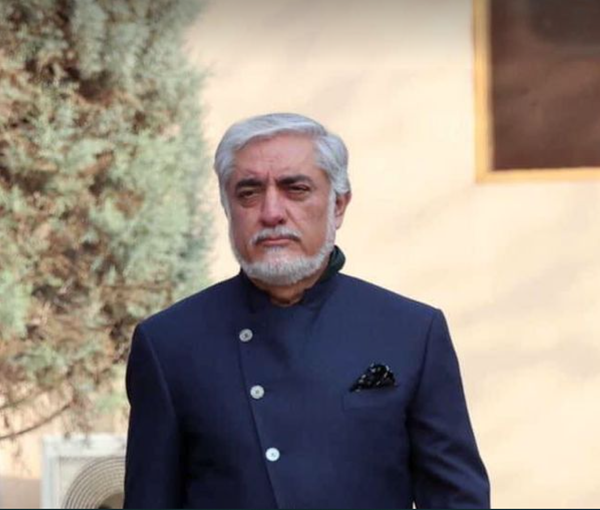 Abdullah Abdullah Slams Taliban; Calls on Group To Respect Other leaders & Women
Abdullah Abdullah, a prominent political leader, condemned the destruction of the tombstone of Ahmad Shah Massoud, the late commander of the resistance against the Taliban.
He called the perpetrators "wicked and irresponsible" elements.
The former chairman of the High Council for National Reconciliation of Afghanistan, in a statement, stressed that such a behaviour increases hatred and disgust towards the perpetrators.
On Friday, Afghanistan International accessed video documents that indicated that the tombstone of Ahmad Shah Massoud has been destroyed for the third time under the Taliban regime.
He urged the Taliban to "identify the perpetrators and punish them".
Abdullah, who had been a close aide to Ahmad Shah Massoud during the 1990s, has also criticised the Taliban's violent behaviour against female protesters in Badakhshan and Kabul.
Several female students of Badakhshan University had protested in front of the province's university last week, with the slogan "Education is our right".
In Kabul, a gathering of women rights activists had been suppressed on November 2 while the Taliban detained five of the activists.
Abdullah emphasised that respect for leaders, well-known national personalities of ethnicities and women have been part of the traditions of the people of Afghanistan and no consideration of them divides the people further.
At the same time, Abdul Rab Rasoul Sayyaf, the former Jihadi commander, also condemned the destruction of the tombstone of Ahmad Shah Massoud and considered it "a horrible act and against religious values".
Previously, the tombstone of the commander of the anti-Taliban coalition was destroyed at least twice. However, in a press conference in Kabul, the Taliban spokesperson, Zabihullah Mujahid, said that rumours about the destruction of the tombstone of Ahmad Shah Massoud by the group's forces are "a lie".
Mujahid added that the Taliban does not allow its forces to "offend" anyone.
Many Afghan citizens have too reacted strongly after the destruction of the tombstone of Ahmad Shah Massoud and called such behaviour, ethnocentric.
Before the takeover of Afghanistan by the Taliban, the tomb of Ahmad Shah Massoud was guarded by Afghan security forces and he was recognised as the National Hero of Afghanistan. With the Taliban's domination of Afghanistan, Taliban members have settled in the area near his tomb.
Ahmad Shah Massoud, the former defense minister of Afghanistan, was one of the staunch opponents of the Taliban in the 1990s. During that time, the Taliban could not capture Panjshir province due to Masoud's resistance.