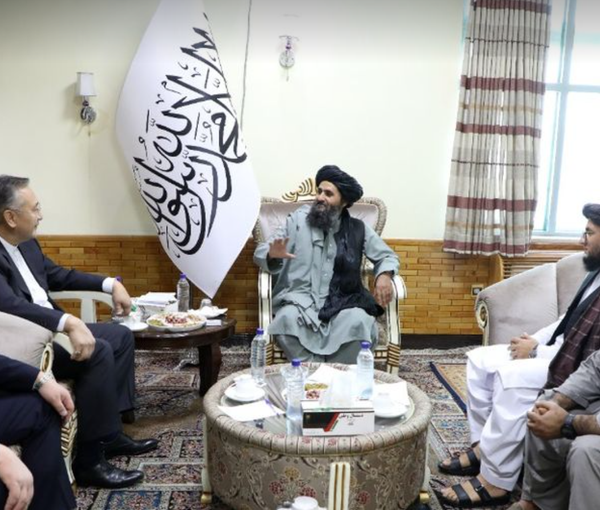 Kyrgyzstan Commits to Support Afghanistan's Health Sector
Taalatbek Masarykov, Kyrgyz President's Special Representative, met Mullah Baradar, the Taliban's Deputy Prime Minister, and said that the country is committed to providing cooperation to the Taliban in the health sector.
Baradar stressed on "strengthening bilateral economic and political relations" with Kyrgyzstan.
On Sunday, Masarykov had met Abdul Salam Hanafi, the Taliban's Deputy Prime Minister, and conveyed their concerns about activities of groups in parts of Afghanistan which threatens the national security of Kyrgyzstan.
However, Mullah Baradar has stressed that the Taliban "will not allow any group to use Afghan soil against another country".
Meanwhile, after the Taliban's takeover of Afghanistan, countries in the region and Central Asia have expressed concerns about the threat of terrorism emanating from Afghanistan. Some countries in the region have claimed that various terrorist groups have been active, especially in the northern provinces of Afghanistan.
The Taliban, however, has repeatedly denied the claims of the presence of terrorist groups in Afghanistan.