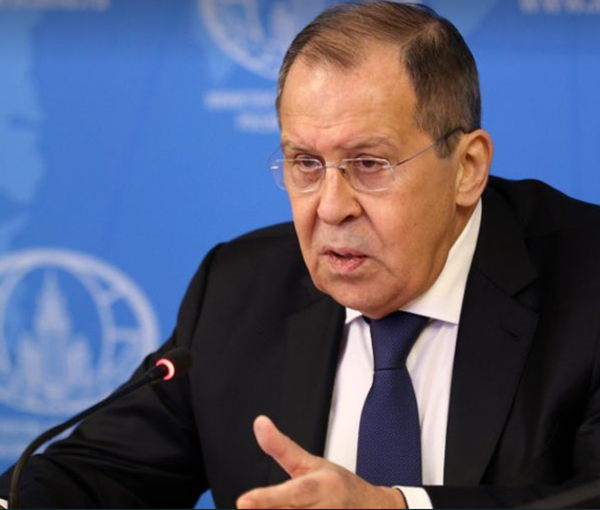 Russia Will Share Outcomes of Moscow Consultative Format With Taliban
Russian Foreign Minister, Sergey Lavrov, said that Russia will share the outcomes of the Moscow Consultative Meeting on Afghanistan with Taliban.
In a joint press conference with S. Jaishankar, Indian foreign minister, Lavrov added that the meeting will be held on November 16.
The Ministry of Foreign Affairs of the Taliban had previously said that the Moscow Consultative Format would be incomplete without the participation of the group.
According to Russian officials, the representatives of China, India, Iran, Pakistan, Kazakhstan, Kyrgyzstan, Tajikistan, Turkmenistan, and Uzbekistan will attend the Moscow Format meeting.
The Taliban participated in a similar meeting that was held on October 20, 2021. However, Zamir Kabulov, the Russian Special Envoy for Afghanistan said that the Taliban had not been invited to this year's meeting.
At the Moscow consultative meeting on Afghanistan last year, participants had asked the Taliban to form an inclusive government in Afghanistan.
Although the Taliban claim that they have formed an inclusive government, the international community, including Russia, which is hosting a meeting on Afghanistan again in the coming week, has criticised the group's exclusionary policies.
The Russian Foreign Minister has too emphasised on Tuesday that the Taliban have not yet fulfilled their commitments to form an inclusive ethnopolitical government.
Sergey Lavrov also added that he discussed Afghanistan with his Indian counterpart in Moscow.
Indian foreign minister too said that Delhi and Moscow have discussed Afghanistan's various issues and that his country will attend the upcoming Moscow Format meeting.