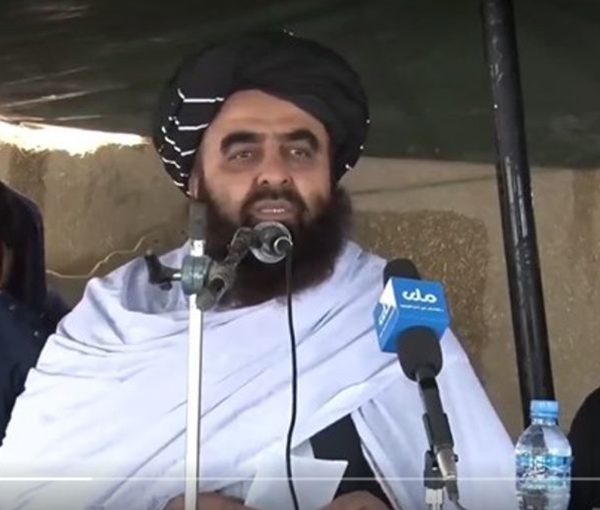 Mullah Omar Motivated Muslims Around the World, Claims Taliban Foreign Minister
Amir Khan Muttaqi, the Taliban's foreign minister, has claimed that Mullah Omar, the group's former leader, has motivated Muslims globally that "efforts towards the right path" always win.
Muttaqi said that Omar proved to the world that "even now" the Islamic system, can reign.
Muttaqi had addressed Taliban members, while paying a visit to Mullah Omar's grave in Zabul Province, but the Taliban spokesperson, Zabihullah Mujahid, published them on Wednesday.
The Taliban's foreign minister also said that Mullah Omar had urged that the US and its allies should be defeated and the Taliban members delivered on that promise.
Muttaqi added that although Mullah Omar was hiding in one corner of Afghanistan, his orders had been "obeyed" throughout the country.
Taliban officials had announced earlier this week that the body of Mullah Omar, the former leader of this group, was buried in Sewri district of Zabul province.
The Taliban did not say when his body was buried in the district, but the previous government of Afghanistan had announced that Mullah Omar had died in Pakistan.