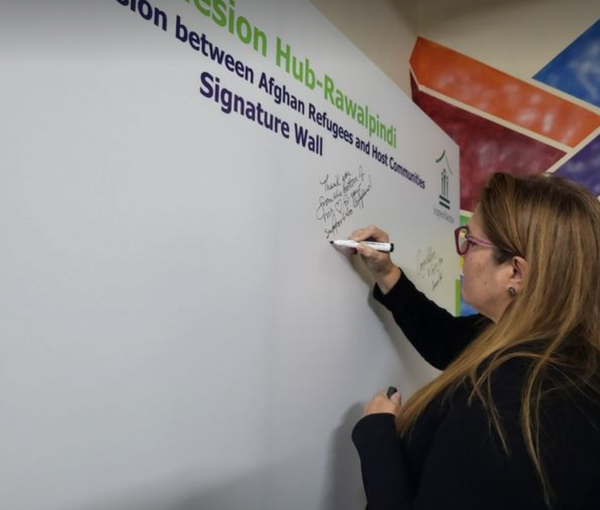 Met Eager Afghan Women Full of Potential, Says US Senior Diplomat
Karen Decker, Chargé d'Affaires of the U.S. Mission to Kabul said that she saw fire in the eyes of those Afghan women who she met in Pakistan.
Decker said that Afghan women are eager to return to their country but are afraid of forced marriages and denial of work and education.
Decker added that Afghan women want their rights guaranteed and that the US wants the same for women in Afghanistan.
She urged Afghan women to "stay strong so that when they return to Afghanistan, they can help contribute to a future that respects the rights of all Afghans".
Earlier, Decker had announced that she would visit Pakistan to support Afghans and meet and speak to them.
The senior US diplomat has met Afghan women in Pakistan as most of them have been forced to leave the country after the Taliban came to power in August 2021.
Since taking over Afghanistan, the Taliban have imposed wide-ranging restrictions on women in the fields of education, work, and other social and political spheres.