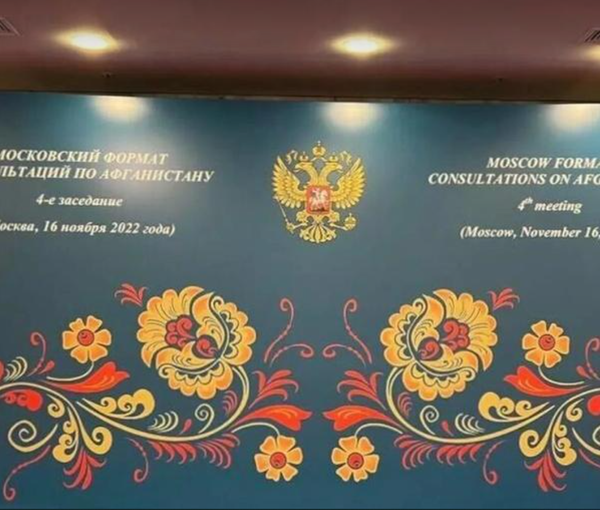 Moscow Consultative Meeting on Afghanistan Begins
The Moscow consultative meeting on Afghanistan kicked off on Wednesday.
Representatives from Russia, China, India, Iran, Pakistan, Kazakhstan, Kyrgyzstan, Tajikistan, Turkmenistan, and Uzbekistan are participating in the meeting.
National reconciliation, inclusive governance, peace and stability in Afghanistan, and regional security are among the topics of discussion at the Moscow Format.
Earlier, Maria Zakharova, the spokesperson of the Russian Foreign Ministry, also said that the meeting will focus more on national reconciliation in Afghanistan.
The Taliban had been invited to the last Moscow format meeting in October 2021. A Taliban delegation headed by Abdul Salam Hanafi, the Taliban's Deputy Prime Minister, attended the Moscow Format.
The formation of an inclusive government was one of the main agendas of last year's meeting, which has not been implemented in Afghanistan.
The Taliban have criticised that they were not invited to this year's meeting and said that without their presence, the discussion about Afghanistan at the Moscow consultative meeting is incomplete.
However, Russian Foreign Minister Sergey Lavrov said that there are no secrets to discuss in the meeting and Moscow will convey the outcomes of the Moscow Format to the Taliban.