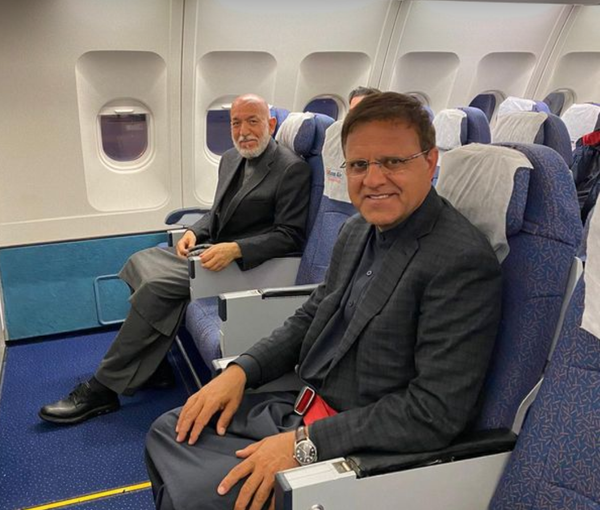 Former Afghan President Hamid Karzai Travels to Germany
Sources told Afghanistan International that former Afghan president, Hamid Karzai, has left the country for the first time since the Taliban takeover of the country in August 2021.
According to the sources, Karzai's destination will be Germany.
In the picture that Afghanistan International received, former finance minister, Omar Zakhiwal, is accompanying the former Afghan president on this trip.
Karzai has been on an unannounced travel ban for the past year in Afghanistan.