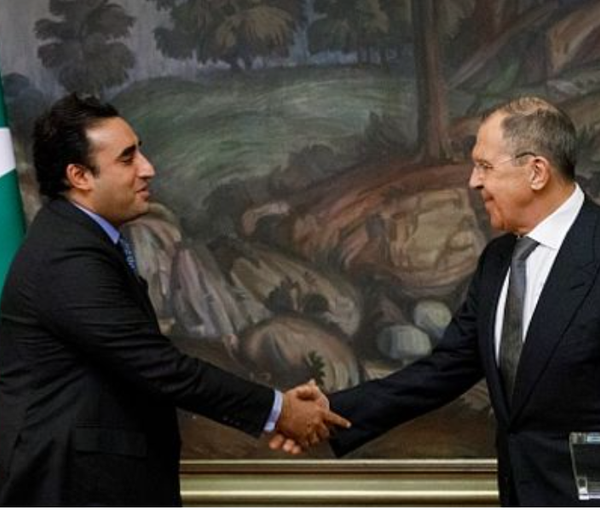 Taliban Had Committed to Formation of Inclusive Government, Says Lavrov
Russian Foreign Minister, Sergey Lavrov, in a press conference after meeting Pakistani Foreign Minister Bilawal Bhutto Zardari, said that the Taliban had committed to the formation of an inclusive government.
Lavrov added that the international community has urged the Taliban to fulfill their commitment.
He said that in order to recognise the Taliban government, a government is required which has the inclusion of all ethnic and political groups.
However, the Russian Foreign Minister emphasised that lack of an inclusive government is not an obstacle for Moscow's engagement with the Taliban.
Lavrov said that Russia would continue its talks with the Taliban to encourage the group to form an inclusive government.
Ahead of the presser, the Russian Foreign Minister had held closed doors talks with his Pakistani counterpart in Moscow.
During the joint press conference with Zardari, Lavrov added that terrorist threats continue to emerge from Afghanistan, and Moscow and Islamabad agreed to jointly work in the framework of the Shanghai Cooperation Organisation.
The Russian Foreign Minister did not elaborate more regarding the details of the agreements between the two sides, but added that they use the contact group of Shanghai Cooperation Organisation, to deal with terrorist threats.
During the Taliban reign of Afghanistan, the Russian embassy and also the charge d'affaires of the Pakistani embassy in Kabul have been attacked in 2022.
ISIS had claimed responsibility for the attacks.