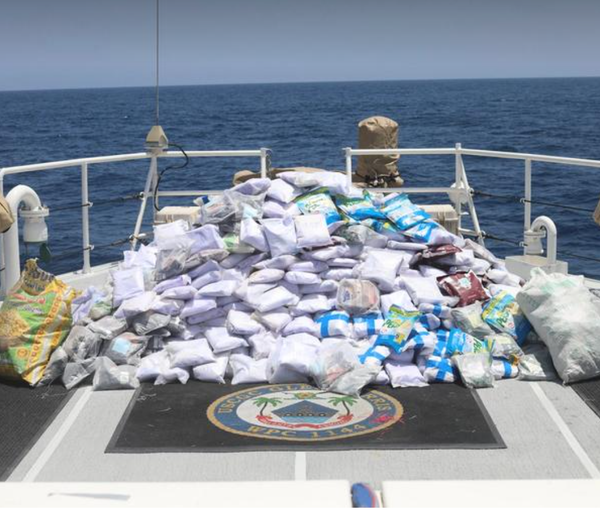 US CENTCOM Seizes USD 80 Million Worth Heroin Which Originated From Iran's Chabahar Port
The US Central Command (CENTCOM) announced the seizure of 1,964 kilogrammes of heroin from a fishing vessel originating from Iran's Chabahar port.
According to the Central Command, the value of drugs seized was said to be around 80 million US dollars.
The Central Command said that on May 10, the US Coast Guard Glen Harris (WPC 1144) was operating in support of Combined Task Force (CTF) 150 when a boarding team discovered 1,964 kilogrammes of heroin on a vessel transiting international waters after departing Chabahar, Iran.
Earlier, Glen Harris had also seized $30 million worth of methamphetamine and heroin from another fishing vessel that departed Iranian Chabahar port.
"We're out here to work with regional partners and disrupt any destabilising maritime activity at sea. We will continue getting after it," said Nick Jabs, Glen Harris' commanding officer.
The US naval forces announced that they have seized illegal drugs worth a combined estimate of US street value of more than $250 million in 2023.
This is comes even as Iranian officials recently claimed that drug smuggling from Iranian soil has increased due to production in Afghanistan.