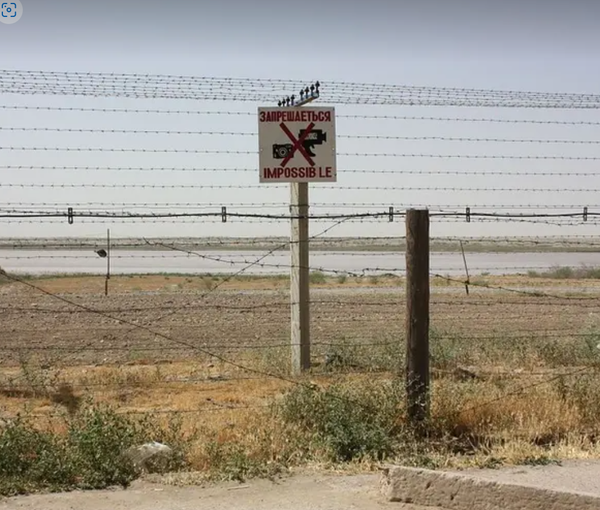 'Evil Circles' Responsible For Missile Attack on Uzbekistan, Says Taliban
A day after five missiles were fired from Afghanistan towards Uzbekistan, the Taliban on July 6 confirmed the attack and said it was launched by "evil circles".
Zabihullah Mujahid, spokesperson of the Taliban, stated that the purpose of the attack was to "create distrust" between the governments of Uzbekistan and the Taliban. Earlier this week, the Ministry of Foreign Affairs (MoFA) of Uzbekistan confirmed that five missiles hit the country's border town of Termez.

The missiles, which were "probably launched from Afghanistan", did not result in human casualties, said Uzbekistan's MoFA in a statement.

The statement added that the attack damaged four houses and the fifth missile landed on a soccer field.

In a video published on social media, traces of rockets can be seen on the walls and ground of a village house. In a part of the video, fighter jets can be seen flying over the Afghanistan and Uzbekistan border.

This is not the first missile attack on Uzbekistan from Afghanistan. In April 2022, media reports emerged about a missile attack which was carried out from the territory of Afghanistan on the city of Termez in Uzbekistan. Islamic State Khorasan (IS-K) claimed responsibility for the attack, but Tashkent dismissed the reports as false claims.

In May 2022, media reported that seven missiles were fired from Khaja Ghar district of Takhar province in northern Afghanistan towards Tajikistan. The media centre of the State Committee for National Security of Tajikistan confirmed that four BM-1 rockets were fired towards the country but said that the shells were fired accidentally during a conflict between the Taliban and IS-K.

However, Islamic State of Iraq and Syria (ISIS) published a short video clip on their Amaq website, which showed missiles being fired towards Tajikistan. A day after the ISIS claim, Tajik President Emomali Rahmon held a phone conversation with Russian President Vladimir Putin. One of the main talking points between the two presidents was the increase in the activities of terrorist groups in Afghanistan.

The security and defence officials of Central Asian countries and Russia have held several meetings in the past months to discuss their concerns about the widespread influence of terrorist networks in Afghanistan.