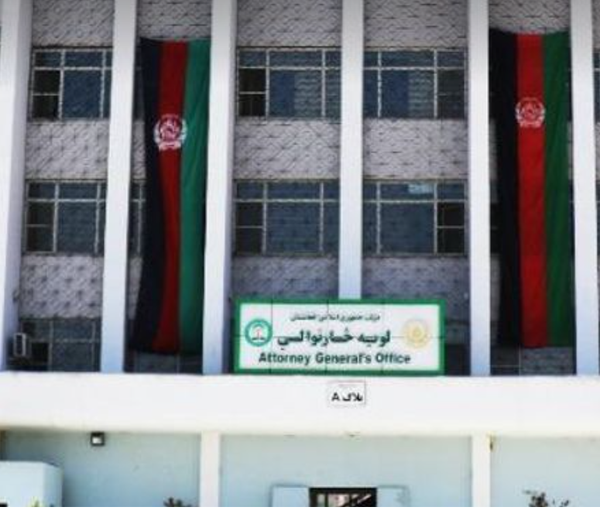 Collapse of Afghanistan's Judiciary as Over 2,000 Prosecutors Fired
A group of prosecutors from the Afghanistan's Attorney General office sent a collection of audio files to Afghanistan International and said that after Taliban's takeover, 2,000-2,500 prosecutors have been fired across the country.
In the audio files, it has been said that at least 26 prosecutors have been killed.
In the latest case, local sources from Khost province said that Momtaz Shirzai, a prosecutor of the former government's National Directorate of Security (NDS) and a teacher at a private university in Khost province, had been murdered on Saturday, July 16.
On Friday, July 15, Shirzai was kidnapped by unidentified men in Khost province. Earlier too, he had been imprisoned by the Taliban for 10 days, after the group's takeover.
In the audio files that have been sent to Afghanistan International, some of the prosecutors expressed concerns over targeted assassination of Afghan prosecutors.
A female prosecutor said, "due to threats and chasing by criminals and Taliban," she can't reveal her name. She added that her colleagues have been fired despite having Masters and PHD degrees and having professional experience.
She said that "being a female" has been brought up as one of the reasons for the dismissal of the prosecutors. The prosecutor added that having experience of working in the previous government was also among other reasons for the dismissal.
She emphasized that the Taliban's guards weren't allowing female prosecutors to enter their offices.
In these files, it has been said that the Taliban used administrative employees of the AGO's office till the time they got their own employees and then, they fired them.
This group of prosecutors said that administrative employees of the attorney general, are currently facing unemployment, assassination, force disappearance, arbitrary arrests and are taking refugee in other countries.
Prosecutors say that collective dismissal of prosecutors will weaken rule of law, will lead to more injustice and weakening of the justice system.
The female prosecutor added that her colleagues have been receiving threats from Taliban prisoners who have been released. Her colleagues are "being assassinated or are disappearing everyday", she said.
Another prosecutor said that since they had checked criminal cases and had asked the court for their punishment in the light of law, the Taliban are hostile towards prosecutors, now that they are in power.