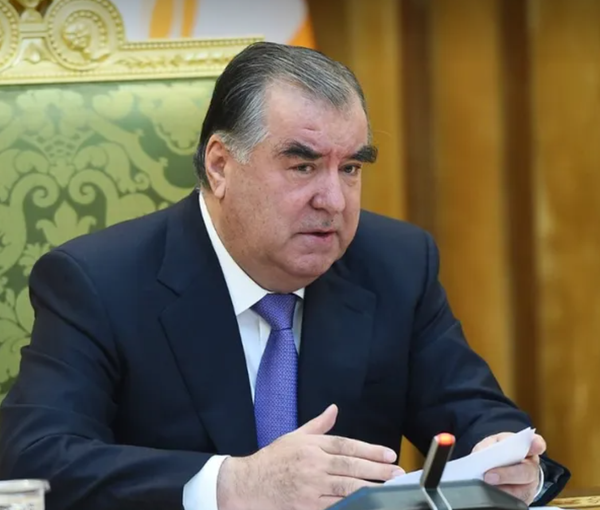 Necessary To Build Security Belt Around Afghanistan, Says Tajik President
Emomali Rahmon, the Tajikistan president said that to curb security risks, it is necessary to build a security belt around Afghanistan.
Rahmon added that terrorists try to cross the Central Asian borders.
He had previously said that tens of thousands of jihadist fighters and suicide bombers have been trained in Afghanistan.
According to Rahmon, terrorists have been transferred to Afghanistan from the Middle East. He stressed that terrorist groups' presence in Afghanistan poses serious threats to Central Asia.
The Tajik president expressed concerns about the threats from Afghanistan at the 2-day International and Regional Border Security and Management Cooperation to Counter Terrorism and Prevent the Movement of Terrorists conference that kicked off on 18 October in Dushanbe, Tajikistan.
Rahmon also referred to Afghanistan and warned about security threats in the region. The Tajik president said that until all stakeholders take a common approach, it is impossible to fight terrorism and the propagation of extremism.