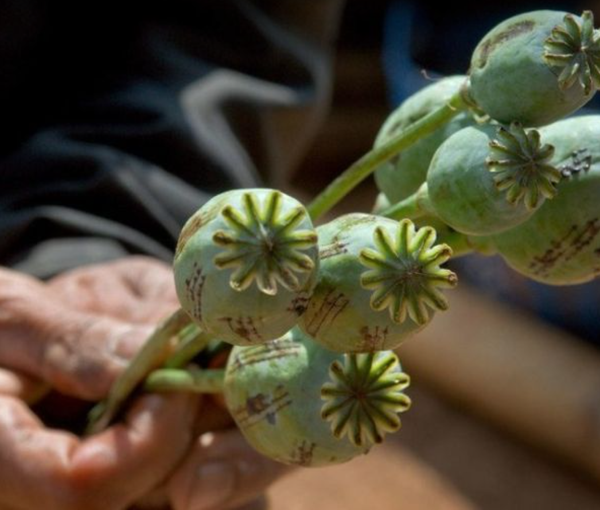 Opium Cultivation Up by 32% in Afghanistan, Says UNODC
The UN Office on Drugs and Crime (UNODC) has said that opium cultivation in Afghanistan increased by 32% over the previous year, making the 2022 crop the third largest area under opium cultivation since monitoring began.
In its latest report on Afghanistan, UNODC has warned that opium prices have soared following the announcement of the cultivation ban in April 2022.
Opium cultivation in Afghanistan – latest findings and emerging threats, is the first report on the illicit opium trade since the Taliban's return to power in August 2021. The survey results reflect the situation of the opium crop season 2022, which started with the sowing of poppy seeds in most parts of the country in late October and November 2021 and ended with the harvest in April to July 2022. It thus presents the results of the first cropping season after the takeover of the Taliban in August 2021 and reflects planting decisions made by farmers before the de-facto authorities announced a ban on all illicit drug cultivation, manufacture, and trafficking in April 2022.
It also stated that the income made by farmers from opium sales tripled from USD 425 million in 2021 to USD1.4 billion in 2022 - the equivalent of 29% of the 2021 agricultural sector value.
"Afghan farmers are trapped in the illicit opiate economy, while seizure events around Afghanistan suggest that opiate trafficking continues unabated," said UNODC Executive Director Ghada Waly, launching the new survey. "The international community must work to address the acute needs of the Afghan people, and to step up responses to stop the criminal groups trafficking heroin and harming people in countries around the world," Waly added.
The report stated that Cultivation continued to be concentrated in the southwestern parts of the country, which accounted for 73 per cent of the total area and registering the largest crop increase. In Helmand province, one-fifth of all arable land was dedicated to opium poppy cultivation.
The report has emphasised that seizures of opiates around Afghanistan indicate that trafficking of Afghan opium and heroin has not stopped. Afghan opiates supply some 80 per cent of all opiate users in the world.
It has warned that most of the 2023 opium crop must be sowed by early November and farmers will take decisions on whether and how much opium poppy to plant amid severe economic disruption and humanitarian crisis, continued high prices for opium and uncertainty about how the de facto authorities will enforce the cultivation ban.