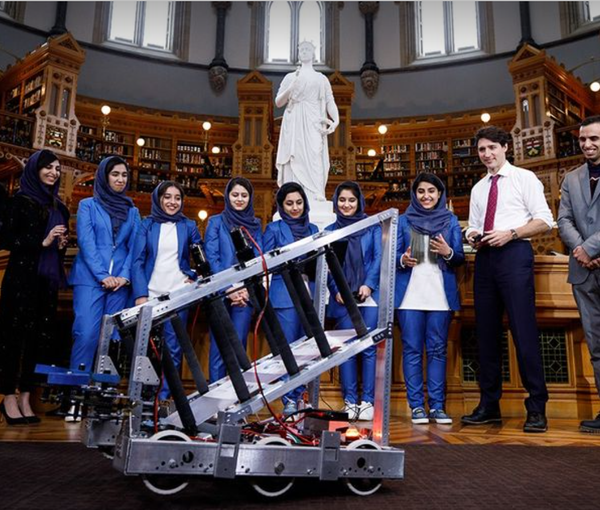 Oscar-Winning Director To Make Film on Afghan Girl's Robotics Team
Oscar-winning American film director, Bill Guttentag, is making a film called "Afghan Dreamers" about Afghan girls robotics team.
The movie has begun filming in Morocco, and Canadian actress Nikol Boosheri, and Indian actor Ali Fazal have been set to lead the cast in the movie.
This English film is supposed to tell the true story of the Afghan robotic girls' team, who rose from the heart of a closed and patriarchal society and achieved unprecedented success through hard work and perseverance.
The Rotobics team was eastablished in 2017 by Roya Mahboob, an Afghan entrepreneur living in the US, whose goal was the advancement of Afghan girls in the field of science and technology.
The team was able to participate in international robotics competitions and meet prominent politicians too.